NM fire chief resigns while on leave for not having EMT license
Former Belen Fire Chief Bret Ruff said he had put the transfer of his license from Nevada to New Mexico "on the back burner"
---
By Laura French
BELEN, N.M. — A New Mexico fire chief has resigned about two months after being placed on leave for not having a New Mexico EMT license. 
Former Belen Fire Chief Bret Ruff resigned last week, acknowledging that he breached his contract with the city that required him to obtain a valid license within six months of his hiring in February 2019, according to the News-Bulletin. Ruff was previously licensed as an EMT in Nevada and said there were delays in having the licensure transferred to New Mexico.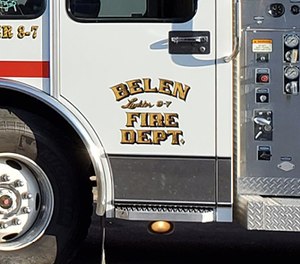 "It was taking longer to get it transferred from Nevada. While trying to rebuild the (Belen Fire) department, I put it on the back burner and it got overlooked," Ruff told the News-Bulletin. 
Ruff said he retook the national exam at the request of Nevada officials to have his license transferred but the transfer still has yet to be completed. 
Ruff said he regrets the situation and enjoyed serving the city but has decided to move forward. He said he may apply for another fire chief position or switch to an emergency management role that fits his background in health, safety and environment. 
Belen Mayor Jerah Cordova praised Ruff's work as fire chief and expressed disappointment the issue was not resolved. He said the city is in the process of searching for a new chief. Assistant Chief Nathan Godfrey was assigned to work as acting chief while Ruff was on leave but plans to retire soon.