Arbitrator: NY city needs to return to nine-member firefighter shifts
The former mayor dropped the FD's ambulance service amid the city's financial distress and cut the department's minimum staffing levels to six members per shift
---
By Connor Hoffman
Lockport Union-Sun & Journal, N.Y.
LOCKPORT, N.Y. — An arbitrator has determined the Lockport Fire Department's six-member shifts are unsafe and is requiring the City of Lockport to restore minimum staffing levels of nine firefighters.
In 2014, former Mayor Anne McCaffrey had dropped the fire department's ambulance service amid the city's financial distress and cut the department's minimum staffing levels from nine to six members per shift. The Lockport Professional Firefighters Association sued to restore the staffing level to nine per shift, and after an administrative law judge ruled against the city, it was determined that both sides had to negotiate the issue, which they did by seeking out arbitrators.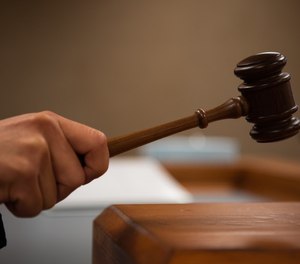 Mayor Michelle Roman said the city received the decision from Michael Lewandowksi, an impartial arbitrator, on Thursday. Lewandowski determined the city had violated the union's collective bargaining agreement by unilaterally reducing LFD's minimum manning, finding that the residents would be safer with higher staffing levels. As a result of the decision, the city has been mandated to restore staffing to nine members per shift.
"The decision of the former administration to unilaterally reduce fire department manpower was ill-conceived and inevitably left our firefighters and residents at risk," Roman said. "The prior administration's actions, and failure to create a contingency plan, has placed the city in further economic turmoil."
The city will now be faced with finding the revenue to hire the additional firefighters.
"As always, my administration will tackle the problems as they arise. In the coming days, we will begin negotiating with our fire union to minimize the immediate financial impact of this decision. Further, we are working with state and federal agencies to seek grants for personnel and equipment. Lastly, my administration will actively work to create new revenue streams to effectuate the employment of a fully staffed fire department," Roman said in a release.
Roman is considering bringing back the ambulance service in an effort to help raise revenue for these hires.
"It is estimated that a properly functioning ambulance service can generate upward of 50 percent of the fire department's budget," Roman said. "It will also provide a much needed and reliable service to our residents."
Roman will also work with local municipalities to launch a new program aimed at billing insurance companies for emergency services rendered at motor vehicle accidents. This program has generated hundreds of thousands of dollar per year in new revenue for neighboring municipalities, according to Roman.
"The arbitrator's decision has finally ended a long, arduous and expensive battle between the city and its fire union. We cherish our fire department and its personnel and we thank them for their selfless dedication to the safety of our city and our residents. I look forward to forging a new path of cooperation with them while working together to implement the changes directed by the arbitrator," Roman said. "This decision is a much-needed reminder that, in order for our city to prosper, we all must work together."
———
©2019 the Lockport Union-Sun & Journal (Lockport, N.Y.)
McClatchy-Tribune News Service