IAFC to form Fire Chiefs Equity and Inclusion Council to address racial inequities in fire service
Ludwig condemned recent "racist actions and social media postings that are so contrary to our standards and values"
---
By Janelle Foskett
The International Association of Fire Chiefs (IAFC) is forming a Fire Chiefs Equity and Inclusion Council, driven by recent events involving racial injustice and inequality.
IAFC President Gary Ludwig explained in an email to members that the Council will address how the fire service can improve as a profession when it comes to racial divides and inequities.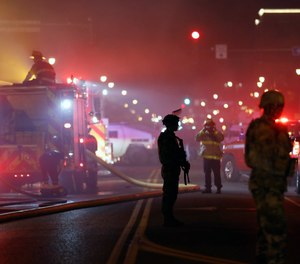 Ludwig said he has spoken with the chair of the IAFC Human Relations Committee, the president of the Black Chief Officers Committee, the president of the International Association of Black Professional Fire Fighters, the leadership of the IAFC Diversity Executive Leadership Program (iDELP), and others, and "All agree there is a need to begin the process of making our profession better than what it is, and they will participate," he wrote.
"The first objective of this Council will be to listen," Ludwig added. "We need to start listening to each other – really listen – not only to the words but the emotions and conviction. We need to reflect on what is being said and WHY it is being said – often the why tells it all. Listen to what the issues are that surround race and ethnics. … We need to create education programs to provide fire chiefs the tools to be better servants of their fire departments and communities."
Ludwig also condemned recent racist actions and social media posts he had seen by a few individuals whom he says do not reflect the fire service: "I have been appalled, outraged, and disappointed with stories that I have seen of some chief fire officers around the United States who have displayed unprofessional conduct and behavior that is contrary to our beliefs and values, and roles as a profession. It bothers me greatly that any member of the fire service would think that any of these unconscionable acts are acceptable."