Md. FD launches stipend program to recruit volunteers to live in station
The Bethesda-Chevy Chase Rescue Squad is providing financial incentives to volunteers who live at the station in return for increased duty requirements
---
FireRescue1.com Staff 
Bethesda, MD — The Bethesda-Chevy Chase Rescue Squad (BCCRS) has launched a program to provide financial incentives to volunteers who live at the station in return for increased duty requirements. 
Specifically, live-in volunteers who ride at least 36 hours per week will qualify for a $750 stipend quarterly. Those riding 48 hours per week or more will receive $1,000 every quarter. Volunteer personnel must be EMTs and have at least one additional operational qualification (e.g., emergency driver, paramedic, and firefighter). 
 
"Volunteer EMTs, paramedics and firefighters provide the bulk of our staffing," said Ken Holden, president of BCCRS. "We need to recruit and retain high-quality emergency personnel, and this is our way of supporting those volunteers who give the most to our community."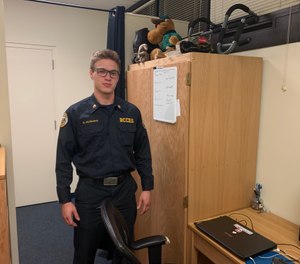 BCCRS Chief Ned Sherburne shared that the program is designed to be a win-win for their members, department and the community. "The incentive will help residential members with the high costs of living and volunteering in the Bethesda area, while the department benefits from a core group of highly experienced volunteers," he said. 
The stipend program is being launched in conjunction with the completion of new live-in 
quarters for volunteer personnel. "Live-In" members – those riding 48 hours/week or more – are eligible to for semi-private rooms in a suite that includes a dedicated lounge and kitchenette. "Permanent Sleeper" members – those riding 36 hours/week or more – qualify for sleeping and living space that is separate from the main bunkroom. 
For more information, visit bccrs.org/join/live-in.