Community Connect Grant program offers broadband connections in rural areas
Fire departments have the opportunity to speed area connectivity – an investment that will benefit the entire community
---
U.S. Department of Agriculture Rural Development recently opened its Community Connect Grant Application to provide broadband service in rural, economically challenged communities where service does not currently exist. The program targets both residential and business broadband service to connect facilities such as police and fire stations, healthcare facilities, libraries and schools.
The minimum grant amount of $100,000 and the maximum grant amount of $3 million will be applied to this grant opportunity.
Who is eligible?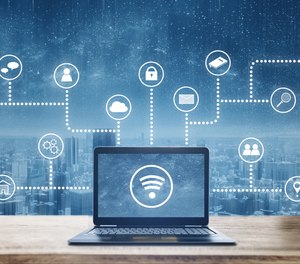 Rural areas that lack any existing broadband speed of at least 10 Mbps downstream and 1 Mbps upstream are eligible.
Eligible applicants include:
Incorporated organizations
Federally recognized tribes
State and local units of government
Any other legal entity, including cooperatives, private corporations or limited-liability companies organized on a for-profit or not-for-profit basis
Why should my department be involved?
Fire departments serving rural areas have been at a distinct disadvantage as the telecommunications revolution continues to progress at lighting speed. For years, we depended on a large siren located on the roof of the fire station to alert firefighters that they had a call. Today firefighters can receive a text message that there is an alarm, then prompting a map and directions to the location of the call. Of course, all of this is predicated on the fact that you can get the message and access that useful information.
Clearly, first responders are at a disadvantage if they are not connected. When an EMS unit responds to a suspected cardiac incident, their personnel immediately attach a monitor to the patient. The monitor sends vital signs to a local doctor, emergency department and/ or the patient's cardiologist. The doctor can then quickly inform the crew if the patient is, in fact, having a heart attack. The doctor can tell the crew about pre-hospital treatment for the patient and can inform hospital personnel what preparations are needed for the soon-to-be-arriving patient. Again, all of this is possible only if this incident occurred in an area that has connectivity.
Every day there are positive outcomes to life-threatening situations like this because of access to telecommunications. But also every day, individuals are dying needlessly because their incident happened in a zip code that isn't well connected.
The Community Connect Grant presents an opportunity for departments in rural areas to address their lack of connectivity through an investment that will benefit their entire community.
An involved application
Applications are due by 11:59 p.m. Eastern Time on Dec. 23, 2020.
This is an overly complex application. By no means is this an application that a fire department can undertake on its own. However, the department can certainly initiate the planning and development of the application.
If your coverage area meets the criteria for this funding opportunity, I highly recommend that you meet with your local government officials as soon as possible to get started on this rather involved application.  
For more information and application access, visit the USDA Community Connect Grants site.