Get ready: The 2019 AFG application is opening soon
Detailing what's new for the application and tips for being prepared when it launches
---
AFG Program Update: OPEN APPLICATION PERIOD ANNOUNCEMENT: The FY 2019 AFG Application Period will open on Feb. 3, 2020, at 8 a.m. ET, and end on March 13, 2020, at 5 p.m. ET. Begin preparing now by reviewing the available guidance materials.
This has been an unusual year for FEMA and its trio of federal grant programs: the Assistance to Firefighters Grant (AFG), Staffing for Adequate Fire & Emergency Response Grants and Fire Prevention & Safety Grants.
If AFG doesn't open in the next few weeks, it will be the first time in 19 years that we experienced a full calendar without an AFG opening.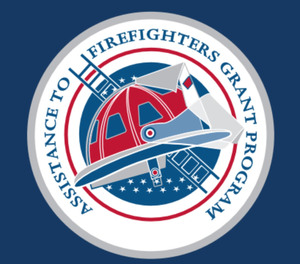 The delay in opening a new AFG grant period is because FEMA is launching a new application system across all three grant programs – FEMA Grants Outcomes (GO). The new system, when activated, will be more user-friendly than the previous system and will feature several innovations, including a similarity of requested information between the three different grants and the capability to save applicant information and self-populate it across other grants for which you may apply. The application is web-based and can be found on the FEMA GO site.
You can save time and begin the registration process now before the AFG application period opens. Note: FEMA is reminding users who attempt to use tablets or browsers other than Internet Explorer that they may encounter issues when using FEMA GO.
SAM and DUNS
Since October 2003, all federal grant applications must contain a Dun & Bradstreet Data Universal Numbering System (DUNS) number. The DUNS number helps the federal government identify organizations that receive federal funding and ensure consistent name and address data for electronic grant applications.
Apply for a DUNS number as soon as possible by calling (866) 705-5711 or accessing the FEMA DUNS number website. Remember, it may take several weeks to obtain the number, so doing so now, while we wait for AFG to officially open, is the smart option.
Next, your organization must be registered in the System for Award Management (SAM). This site, operated by the federal government, consolidates the capabilities in Central Contractor Registration/Federal Register, Online Representations and Certifications Application (ORCA) and the Excluded Parties List System (EPLS).
I know everyone is growing tired of hearing about SAM, but 80 potentially successful 2018 AFG applications did not get funded because their SAM registration wasn't current. That's correct: 80 departments that should have received AFG funding were denied because of SAM registration problems. Make sure your SAM registration is current. For the 2019 AFG application, you must be registered with SAM to apply and receive an award.
What's new for 2019 grant applications?
The 2019 application will have a new look.
Gone will be the section that asks if you have attended a workshop.
The information contained in the applicant section will now be retained by the system and will automatically populate across other FEMA applications that you may file.
The AFG application will include data/statistics on fire departments' implementation of NFPA 1582: Standard on Comprehensive Occupational Medical Program for Fire Departments physicals. Your responses to these questions will NOT affect your score. These questions are purely for data-gathering purposes.
Also new for 2019 are the following:
Wellness & Fitness activities (Priority 1) are now eligible to be requested as a micro grant (if under $50,000) and as part of a regional grant application
Modifications to Facilities activities are now eligible to be submitted as a micro grant (if under $ 50,000)
Brush trucks are now a High Priority for urban, suburban and rural fire departments. For urban departments, the brush truck may not exceed Type III specifications
Training Props are limited to $50,000 per prop except for State Fire Training Academies
Learning Management Systems – Software and hardware for state training academies to track training and certifications have been added as a High Priority under the equipment activity
In addition, FEMA has made the purpose questions under both PPE and Equipment more user-friendly. These are the questions that ask why you are requesting new equipment or new PPE.
The new answers for the Equipment Category question:
Obtain equipment to achieve minimum operational and deployment standards for existing missions – High Priority
Replace unusable/unrepairable equipment to meet current standard – High Priority
Replace non-compliant equipment to current standard – High Priority
Obtain equipment for new mission – Medium Priority
Upgrade technology to current standard – Low Priority
The new answers for the PPE Category:
Replace unusable/unrepairable PPE to meet current standard – High Priority
Increase supply for new hires and/or existing firefighters that do not have one set of turnout gear (PPE) or allocated seated positions (SCBA) – High Priority
Replace non-compliant PPE to current standard – Medium Priority
Keep in mind that because of limited financial resources, AFG has not been funding requests for items that fall under the medium- or low-priority threshold.
Start now and avoid the rush
The best advice I can give you is to start your 2019 AFG application now. Yes, the application will be in a new format, but the narrative questions have not changed. The need to have call volume statistics for the previous three years has not changed, and the need to have cost estimates for the items you are requesting has not changed. You can begin to collect this data and write your narratives now and avoid the last-minute rush.
Good luck and have a happy and safe holiday!
This article, originally published on Dec. 13, 2019, has been updated with program dates.