How fire and EMS agencies can apply for disaster loan assistance during COVID-19 pandemic
An SBA program offers fire and EMS agencies a $10,000 advance grant
---
I hope all is well and you are staying healthy and safe.
As the COVID-19 pandemic spreads, first responders across the country face countless challenges, one being funding for continued service to their communities.
Fortunately, the U.S. Small Business Administration's (SBA) Disaster Assistance in Response to the Coronavirus loan program also includes nonprofit agencies, such as fire companies and EMS agencies as eligible. The program for these groups is called the Economic Injury Disaster Loan and Emergency Advance program.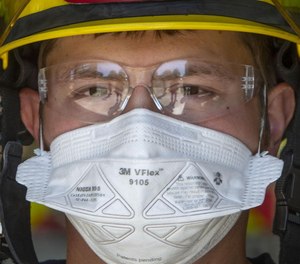 The best part about this program is that it offers a $10,000 advance grant that does not need to be repaid, even if you are rejected for an SBA loan. The application form can be found here.
Simple process to apply
The application is relatively easy to complete. The form requires basic information about your department or agency.
On the Eligible Entity Verification screen, you will need to click the radio button at the bottom of the list for "private non-profit organization."
Below that will be a series of yes and no questions that you will need to answer truthfully by clicking the radio button in front of each question. 
The application will ask for:
Your gross revenues from Jan. 31, 2019, to Jan. 31, 2020.
The cost of goods your firm has sold from Jan. 31, 2019, to Jan. 31, 2020. I interpret this to mean the fundraising costs your department or agency incurred during this time period.
The cost of your operations from Jan. 31, 2019, to Jan. 31, 2020.
The month, day and year your department or agency was established.
The month, day and year your organization has been under your control. For fire companies and EMS agencies, this will be the same date as the date your organization was established.
For the question about organization type, select "other."
Personal information will be requested for the person you designate as the agent of your department or EMS agency:
Bank name, account number and bank routing number
Additionally, you will need to select the radio button or checkbox that asks if you want to seek a $10,000 loan advance.
When completed, the application form will generate an Office of Management and Budget (OMB) Control Number in the upper-right-hand corner of the screen. Please make note of this number and keep it in a safe place. I highly recommend that you also print the entire application and keep it together in a file with your OMB number.
A note of warning: The form does not like auto-filled phone numbers. It will not allow you to move from one page to another if you don't type in phone numbers manually, or if you hit the space bar after the last digit of any number, such as a phone number, EIN or Social Security number.
I completed an application for my department and received an email stating that they would make a decision on my application within seven days.
I wish you the best of luck in completing this application.
Please stay safe and healthy.