U.S. House of Representatives reauthorizes AFG/SAFER
Congress has weeks to act before statute authorizing fire grant programs expires
---
UPDATE (Dec. 22, 2017): The Senate unanimously approved the measure, one of over 30 bills passed with the consent of the body, including the Law Enforcement Mental Health and Wellness Act, also passed by a voice vote in the House in November. That legislation directs the Justice Department to transfer best practices from the mental health services within the departments of Defense and Veterans Affairs that could be adopted to the law enforcement community.
Amid all the conflict around tax reform and a stack of unfinished business as the holidays beckon, the House of Representatives unanimously approved a bill reauthorizing the U.S. Fire Administration the Assistance to Firefighters and Staffing for Adequate Fire and Emergency Response (AFG/SAFER) grant programs for six years.
Managing debate for the majority, Rep. Barbara Comstock (R-VA) said her bill – introduced three days earlier as the First Session wound down – was a result of a bipartisan, bicameral agreement reached as a sunset in current law neared. 
Comstock noted the role of the Administration and the National Fire Academy based in Emmitsburg, Md. in data collection, public education, and research and training programs to reduce fire deaths, making residents and firefighters safer.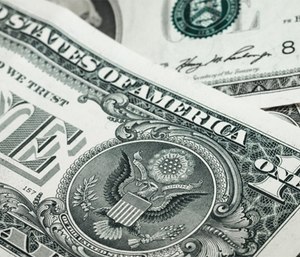 Rep. Eddie Bernice Johnson (D-TX), top democrat on the Science, Space and Technology Committee, expressed her "disappointment and frustration" with extending the programs rather than making them permanent. According to Johnson, "every single firefighting organization wants this sunset out." 
Her comments extended to broader legislative dysfunction. "Here we are in December desperately trying to avoid terminating assistance to firefighters," she said. "At the same time, we are desperately trying to keep the federal government from shutting down, and we are desperately trying to provide disaster assistance to Americans who are suffering."
Policymakers and grant writers will be interested to know that the legislation adds that AFG funds could, once the bill becomes law, be used to provide first responders with training on identifying mental illness, "including strategies for verbal de-escalation of crisis."
AFG/SAFER resources improve firefighter knowledge
At a hearing on the bill in July, Gavin Horn, director of research at the Illinois Fire Service Institute, credited research projects undertaken with resources provided under the AFG program for improving knowledge of fire behavior inside of structures, personal protective gear and cardiovascular risks to firefighters. 
"We know that sudden cardiac events are the leading cause of duty-related deaths among firefighters and they are far more likely to occur after fire suppression activities and station duties," he observed.  Horn also suggested that post-traumatic stress is leading to drug abuse and suicide, "causing great alarm within the fire service" that needs more research.
Acting Administrator Denis Onieal explained to the subcommittee what the USFA does and shared some data with members. Notably, Onieal cited National Fire Incident Reporting System data showing that the demographic rise in aging baby boomers is already increasing calls for service. Onieal also reported that over 100,000 students had participated in nearly 4,000 courses in person or online around the nation in fiscal 2016.
Both the FIRE program – focused on equipment and training – and the SAFER program – focused on personnel recruiting and retaining – are seen as helpful to jurisdictions around the country, regardless of their hazard profiles. 
"Today, we know that annual losses from floods, hurricanes, tornadoes, earthquakes and other natural disasters combined, by comparison, average just a mere fraction of fire loss," Onieal said at the July hearing – before four hurricanes swept through four states, Puerto Rico and the U.S. Virgin Islands or catastrophic wildfires laid bare over 2,000 square miles of southern and central California.
Rep. Mimi Walters (R-CA) observed during debate that the SAFER grants had helped fire departments there struggling to maintain resources while exhausted agencies battled the historic wildfires. 
An upward trend in fire fatalities and damage
In a separate development, the House Appropriations Committee released an $81 billion emergency spending bill, the third aid bill since September. GOP leaders were unsure whether the relief would be attached to the third temporary government funding bill considered in as many months.
Another member of the Committee, Rep. Ralph Abraham (R-LA), suggested that Congress will request a report from the Administration on the "upward trend in fatalities and property damage per fire." That follows a January 2017 report by the NFPA showing a tripling in emergency calls over a 30-year period.  Unlikely to match the social impact of 1973's America Burning, Abraham and House colleagues close to the fire service can be counted on to amplify its findings when the time comes. 
Concluded Johnson, "we'll vote on this bill today and in seven years, probably be right back in the same boat we are today." The bill was passed on a Monday afternoon by voice vote with the Senate expected to act within a day – a week before the Administration and the grant programs were to expire.
About the author
Michael Kirby is managing editor with Federal Network, a credentialed news bureau on Capitol Hill that provides digital video and information services to news organizations across the web.