How to spend less on fire trucks
Once the industry adopts standard specifications, fire truck prices and delivery time should come down
---
Most of us have purchased a car or two in our lifetime. So, why is purchasing fire apparatus so different? Why doesn't the process look a bit more like what we routinely use for purchasing our personal vehicles?
I posed those questions, and a few others, to several of the major manufacturers and dealers of fire apparatus.
First, the representatives I interviewed were more than willing to talk about the topic of fire apparatus purchase. Universally, however, none was interested in having their thoughts quoted for attribution for this piece.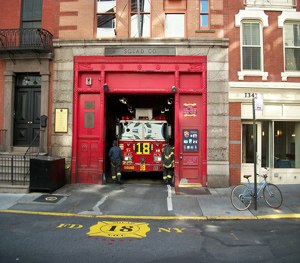 My conversations with the reps revealed several common themes. Everyone agrees that the cost of fire apparatus continues to increase for several reasons including: strengthening of diesel emission standards; advances in occupant safety technologies; and increased specifications being written into the NFPA 1900 standards for fire apparatus.
The my-way truck
They also touched on building individually specified apparatus as a labor-intensive process. Those costs and the cost of building materials continue to grow annually.
And there's the additional work from apparatus specifications being written by fire department committees whose members are not familiar with NFPA standards, governmental regulations and the manufacturing processes. This frequently results in rework between the department and the manufacturer during the specification and design phase that adds to the total cost of the finished vehicle. 
One of the manufacturer representatives said that when they get a sound set of specifications for a large order, they can manufacture those vehicles for a cost anywhere between 15 and 20 percent less than that for a single piece of apparatus.
Another rep, who said he's been an apparatus professional since 1992, said he has seen very little headway made toward standardizing or simplifying apparatus specifications.
The my-way approach was often blamed on volunteer fire departments, he said. But just as many municipal departments approach fire-truck buying the same way.
Military buying
We'll likely never see the day when fire department leaders can go down to the local fire apparatus dealer with their list of what they're looking for and walk around the lot kicking tires. However, economy of scale does have significant cost savings advantages that could benefit departments large and small.
The emergency services of the various branches of the U.S. military have been doing this for many years. The Department of Defense maintains a set of specifications for the various types of fire apparatus used on DoD installations in the U.S. and around the world. This includes structural pumper, aerial apparatus and aircraft rescue and fire fighting.
On a regularly scheduled basis, those DoD specifications are put out to bid to the various apparatus manufacturers who are qualified by DoD to submit bid proposals.
Those manufacturers who are successful in attaining a DoD contract for fire apparatus agree to provide the apparatus according to the DoD specifications for the price specified in the contract.
Uniform rigs
Each year, the individual military services have a set amount of money in their budgets for fire apparatus replacement. Each service maintains its own fleet management system to determine the priority for fire apparatus replacement. 
For example, in FY2014 the Army's Fire and Emergency Services Branch may have enough money to purchase 20 Type I engines, five aerial apparatus, and 25 ARFF trucks. The apparatus is then ordered from the manufacturers who have the current contracts to provide the various types of fire apparatus for the price specified in the contract.
When the Army takes possession of the fire trucks, all the Type I engines are alike, as are the aerials and ARFF vehicles.
Buying consortiums
Many larger departments like New York, Boston or Los Angeles already benefit from similar purchasing practices. But the same opportunity for significant cost savings exist for departments of all size, regardless if they are municipal fire departments or volunteer organizations. Consider this three-step approach.
Create regional fire apparatus procurement consortium to develop one-time apparatus specifications.
Provide the consortium with the legal authority to develop and submit bid proposals to qualified apparatus manufacturers.
Provide the consortium with the authority to enter into contracts with the successful manufacturers to provide the specified apparatus at the specified price for the contract period.
Most every state has a state fire chiefs association; these associations could serve as the anchor organization for the development of such consortiums. Those associations could partner with state-level agencies that have experience and expertise in developing vehicle specifications, developing bid proposals and managing blanket contracts for large volume purchases —state departments of transportation likely purchases hundreds of vehicles of all types each year.
Though driving down the street and seeing a parking lot full of engines, aerial apparatus, and brush trucks on display for sale is a pipe dream, there can be better ways to purchase fire apparatus without starting from scratch for each vehicle.

Request product info from top Fire Apparatus companies
Thank You!