Safety issues surfaced before Conn. firefighter died
An inspection of the company's equipment found numerous safety problems, including empty air tanks
---
The Hartford Courant
HARTFORD, Conn. — Two days before Hartford firefighter Kevin Bell was killed on duty, an internal department email revealed that an inspection of his engine company's equipment found numerous safety problems, including empty air tanks.
Bell's breathing apparatus was seized as part of the investigation into his death on Oct. 7. There is no indication whether equipment issues played a role in his death.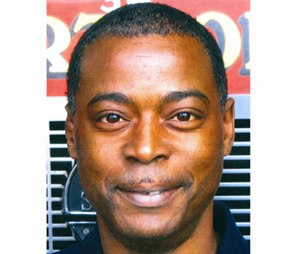 In a stinging email written on Oct. 5, Lt. John Nolan of Bell's Engine Co. 16 cited equipment issues, including a generator empty of fuel, a water hose not working properly and two empty Scott air bottles.
"Life safety cannot be taken lightly," Nolan wrote in an email to Fire Chief Carlos M. Huertas. The emails were obtained by The Courant under the Freedom of Information Act.
"[Fire] House work has not been performed anywhere near satisfactory, if at all," Nolan said, referring to routine equipment checks that are supposed to be done daily at the end of each shift.
Nolan's email requests that Huertas assign for "retraining" another lieutenant in the company and a firefighter who he alleged indicated that a water hose was ready for use when it was not.
Within 20 minutes of getting Nolan's email, Huertas forwarded it to interim Assistant Chief Terry Waller, ordering him to immediately correct "this egregious behavior."
"I require Fire Services from both shifts explaining what in the 'Sam Hill' is going on," Huertas wrote.
Huertas, who declined Friday to comment on the issues at Engine Co. 16, ordered Waller to make sure that anyone not adhering to proper safety protocols was told that they would be subject to discipline, including potentially being fired.
Waller responded early on Oct. 6 "that I will handle it and give you a report ASAP."
A review of emails from July through November does not indicate whether Waller reported back to Huertas about the equipment problems.
Another email, sent Sept. 24 from fire official Stephen Larkum to Huertas and Waller, reveals that the engine company's thermal imaging camera was not working properly. Such cameras can be used to find firefighters through smoke and fire.
Engine 16's thermal imager was purchased in 2005, making it one of the oldest in the department. In his email, Larkum wrote that given its age, the department should consider replacing it at a cost of $10,000.
"As you know this is a very important piece of equipment that everyone relies on," Larkum wrote.
Department sources said that Engine 16's thermal imager wasn't replaced prior to the fatal fire and that it obtained a new one three days after Bell's death.
Bell, 48, a six-year veteran of the department, was killed while fighting a fire in a two-story home on Blue Hills Avenue, not far from his firehouse.
He was found unconscious on the second floor in a room to the right of the stairwell. He was discovered missing after Deputy Chief James McLoughlin, the incident commander, ordered all firefighters from the building and made a head count.
A second firefighter, Jason Martinez, 29, was seriously injured when he jumped from a second-floor window in front of the building. Martinez suffered burns on 10 percent of his body and was taken to Bridgeport Hospital's burn unit. He was released Oct. 30 and has not returned to work.
The state fire marshal's office, Conn-OSHA and the National Institute for Occupational Safety and Health are conducting separate investigations of the blaze. Huertas also appointed a board of inquiry to review the department's actions. More than 70 firefighters were at the scene of the fire.
The investigations are expected to take six to eight months to complete. The state medical examiner has not issued a cause of death, and a cause of the fire has not been determined.
Copyright 2014 The Hartford Courant
All Rights Reserved