What's it like to respond to a fire or medical call at your own home?
It is any firefighter's worst nightmare and it happens more often than you would think
---
The worst nightmare for a firefighter becomes reality when they hear a call over the radio that their own house is on fire or a rescue or medical emergency that involves family members.
And it happens more often that you would think.
In Bridgewater, Mass., firefighter Paul Chuilli rushed to a single-car crash involving an 18-year-old man. When he looked inside the crumpled remains of the car, he immediately saw the body of his youngest son.
A firefighting couple in Millsboro, Del., who happened to be inside the firehouse when they heard the call, responded to their own house fire and watched it burn.
So, we asked our Facebook fans if they've ever had to respond to a fire or medical call at their own house. The response was overwhelming. Here's what they had to say.
If you've experienced this before, add your thoughts in the comment section.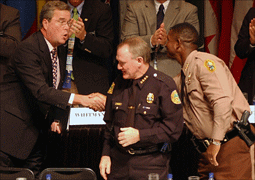 "I responded to a rollover double ejection and decapitation call when I was only 18. It wound up being my best friend from high school and I only knew it when my chief told me to find the head. My heart dropped when I saw the face." — Mike Iannotta

"I never responded to my own home in my career, but my fire department responded to my home three times. Once for a CO activation, which turned out to be a defective detector, and two medical emergencies. One involved my grandson and the other my wife. It is different being on the other side of the call." — Ron Ayotte

"Last Thursday, my wife had difficulty breathing and it puts you into a mode. You just do what you're trained." — Cyle Manmiller

"I lost everything 9 years ago to a fire. It was a very surreal experience. I was torn between thinking I needed to help and disbelief that it was actually my house." — Glenda Knisely

"My husband responded on his mom having chest pains. He never missed an IV up to that point and never missed one after that. He had trouble with starting one on his mom." — Laura Jean Vielhaber Meade

"I responded to my kid that was in a car wreck. She was fine, but I didn't know that until I got on scene. It was very nerve wracking!" — Jill S Cheman

"I was sitting in the station one night at about 2 a.m. I was studying for a test and I just closed my book when my dad called in on the regular line. He told me to come to the house and check on my mom. I will never forget it. Long story short, Mom had a CVA and passed the next day." — Jimmy Amos

"I was off-duty, but I drove up to an accident scene and it took me a minute to realize it was my finance's car that was totaled." — Lucas Krigin

"My heart sank when I heard the medical call for my dad. He was our retired assistant chief. He passed during the night. I will never forget that call. Awful." — Steve Lusted