Ariz. fire dept. responders to be equipped with body armor
The Mesa City Council voted to spend $262,000 on body armor for firefighters and paramedics
---
By EMS1 Staff
MESA, Ariz. — A fire department will soon be equipped with body armor for both firefighters and paramedics thanks to a vote by the city council.
AZ Central reported that Mesa city officials voted to spend $262,000 on body armor in an effort to decrease the delay in medical assistance during the increasing number of active shooter events around the U.S.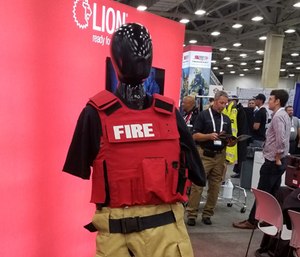 "We recognize that as firefighters we have a commitment to protect and serve our community," Assistant Fire Chief Cori Hayes said. "As the risk and threats continue to change across our nation and the world we must stay current in our roles and responses to these possible threats."
IAFF Head of Research Lori Moore-Merrell said "it is important to understand we live in a new normal," and that responders can be exposed to shootings not only in mass casualty events, but during regular calls as well.
Moore-Merrell added that a new industry standard from the NFPA encourages responders to use ballistic gear if responding to a shooting or a hostile event.