FEMA union urges Trump to use Defense Production Act for PPE
Union president: "We will not flatten the curve unless every front-line worker has access to appropriate PPE"
---
By Janelle Foskett
WASHINGTON, D.C. — The union representing FEMA employees is asking the Trump administration to use the Defense Production Act (DPA) to acquire more PPE to fight COVID-19, according to CNN.
The DPA is a Korean War-era law that gives the government more control during emergencies to direct industrial production.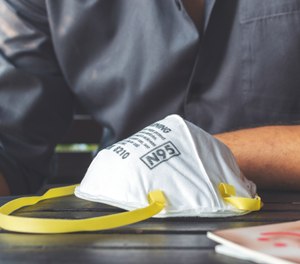 President Trump has enacted the DPA in limited scope during the pandemic, but according to the letter obtained by CNN, the FEMA union is calling on the administration to use the law in its full capacity.
The letter, written by Steven Reaves, president of FEMA's union, is expected to be sent to lawmakers later today.
Reaves' letter reads, in part: "We will not flatten the curve unless every front-line worker in the public and private sector who has a job where telework is not available has access to appropriate personal protective equipment. … The lack of transparency regarding PPE access and distribution at the national and local levels causes chaos, confusion and mismanagement at many agencies."
FEMA employees have been deployed across the country to assist in the procurement and distribution of medical supplies, and, according to the letter, federal employees are concerned about the lack of equipment.
On March 18, Trump said he would not yet use the powers provided by the DPA, instead choosing to rely on the private sector to generate the needed supplies. However, on March 27, the president ordered Health and Human Services to use the law to require General Motors to accept a contract for the production of ventilators – a much-needed tool to help severely ill COVID-19 patients breathe. And on April 2, Trump invoked the DPA in an order to 3M that allows Homeland Security Secretary Chad Wolf to "use any and all authority available under the Act to acquire, from any appropriate subsidiary or affiliate of 3M Company, the number of N-95 respirators that the Administrator determines to be appropriate."

Request product info from top Personal Protective Equipment - PPE companies
Thank You!