NY dept. outfitted with steel-plated body armor
The vests weigh around 17 pounds, and are said to be able to stop bullets from a high-powered rifle
---
By FireRescue1 Staff
MANLIUS, N.Y. — In the wake of police shootings across the nation, another fire department has decided to purchase body armor for its first responders. 
The Manlius Fire Department purchased bullet proof vests that are capable of stopping a high-powered rifle, reported CNY Central.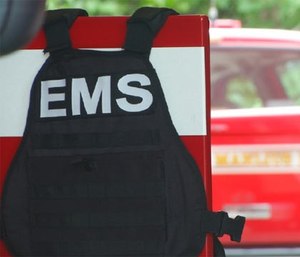 "So our fire and EMS are arriving five, ten, fifteen minutes ahead of law enforcement, so we have no way to protect ourselves — except for defensively and these vests are a defensive measure," Manlius Fire Chief Brad Pinsky said. 
The vests weigh around 17 pounds, and have steel plates inside.
"Definitely takes some getting used to, but after the first week or so of wearing it on calls, it just becomes part of you," Lt. Chris Halliday said.