Ga. firefighters return from call to find fire in their own kitchen
The Hall County station stove's fire suppression system worked, limiting the damage to breakfast and the appliance
---
By Nick Watson
The Times
GAINESVILLE, Ga. — Breakfast was dangerously overcooked Sunday by Hall County firefighters.
The crew at Hall County Station No. 5 responded to a residential fire around 10:45 a.m. Sunday, Jan. 29, on Spout Springs Road while they were cooking breakfast.
During the fire, another crew returned to the Falcon Parkway station about 10 minutes later from a medical call to find smoke and a small fire coming from the stovetop.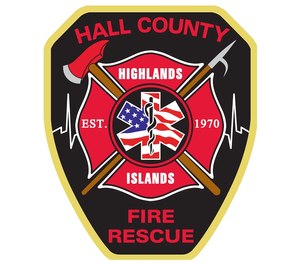 The stove's fire suppression system put out the fire while the crew tried to grab the fire extinguisher, according to the fire department.
The fire department said the stove top was left on accidentally, leading to minimal damage to the stove.
No injuries were reported.
___
(c)2023 The Times, Gainesville, Ga.
Visit The Times, Gainesville, Ga. at www.gainesvilletimes.com
Distributed by Tribune Content Agency, LLC.
McClatchy-Tribune News Service