Knife-wielding Md. volunteer FF dies from police gunshot wound
Prince George County Volunteer Firefighter Allen Goodier allegedly threatened first responders with a knife and failed to follow police instructions
---
By FireRescue1 Staff
MILLERSVILLE, Md. — A Prince George County volunteer firefighter died Tuesday morning after being shot by Anne Arundel County police for allegedly threatening first responders with a knife on Friday.
Allen Goodier, 56, was under guard at the hospital after being charged with 21 counts of first-degree assault, second degree assault and reckless endangerment, the WTOP reports.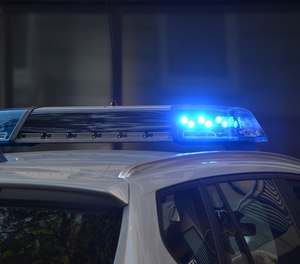 Witnesses say they saw Goodier on U.S. Route 50 apparently trying to be hit by passing trucks and cars. First responders and police arrived on scene because a witness reported that a pedestrian was struck by a moving vehicle in the area.
Goodier threatened approaching first responders with a knife. When he did not respond to police instruction and failed to drop the weapon, he was shot. 
The Office of the Chief Medical Examiner will be conducting an autopsy this week.