17 firefighters at Calif. dept. become dads in 1 year
The Oceanside Fire Department saw a baby boom with nine boys and eight girls born between July 2017 and July 2018
---
OCEANSIDE, Calif. — A fire department experienced a baby boom when 17 firefighters became dads in the span of one year.
WLWT reported that Oceanside Fire Department firefighters welcomed nine boys and eight girls into their families between July 2017 and July 2018, according to Capt. Timothy Scott.
Scott said the firefighters already have a close bond.
"Everybody knows everybody pretty intimately," he said.
Scott added that no one noticed the baby boom until the deliveries started.
"I don't know what was going on, but it was happening more and more and more," he said.
The fire department was concerned about staffing at first, but things worked out fine.
"Combining a very intense fire season here in California with so many members using their FMLA benefits when their children were born created some unique staffing challenges for our organization," Scott said. "But everybody pitched (in) and we were able to maintain our high level of service to the citizens of Oceanside."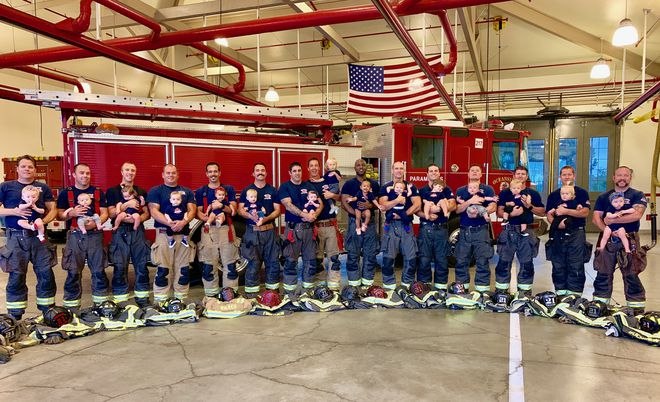 The firefighters held a photoshoot to commemorate the event. They said that while other departments have done the same, they haven't seen a photo including as many firefighter dads as theirs.