Top 5 complaints firefighters have about the other unit
It seems that no matter what unit you're on, the other is worse
---
By Scott Ziegler
While bouncing around a few different departments before finally landing a spot at the one I always wanted, I noticed a trend ... well, several trends (including politicians that see very little value in their firefighters). But that's not what I want to talk about today. I want to talk about the other unit — yep, those guys you see coming and going in the morning.
What's up with those guys? It's like they work for a different department. Here are the top five complaints I have about the other unit: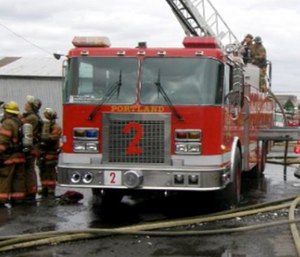 1) They never clean anything
2) They can't put out a fire
How many times have you had to go put out a rekindle that the other unit failed to extinguish the first time? I mean, come on. Put the wet stuff on the red stuff. How hard is that?! Did they even do overhaul? Did they even use any water?
It's as if they stood around when the fire was half way out and said "the other unit will get this." I shake my head. Don't worry about it guys, we will take care of it for you. Glad I work on the good unit.
3) They never leave food
4) They never do the "extra" stuff
5) And finally, they never, EVER put fuel in the rigs
It seems that no matter what unit you're on, the other is worse. I always found it to be kind of funny the way we talked about the other unit, because they were saying the same things about us. Only difference is, it's the truth when we said it about them.