Conn. child severely burned attempting latest TikTok craze, fire officials say
"This could easily have led to a fatality as well as a major fire in the house," said East Haven Fire Chief Matt Marcarelli
---
Jesse Leavenworth
Hartford Courant
EAST HAVEN, Conn. — A child in East Haven was severely burned while attempting a social media challenge that calls for igniting a bottle of alcohol, fire officials said Wednesday.
The victim was being treated at the Bridgeport Hospital Burn Center, Fire Chief Matt Marcarelli said.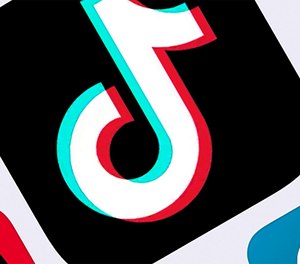 Firefighters responded Tuesday at about 8:30 p.m. to a call about a burn victim and learned the child had been trying the latest TikTok craze called "the whoosh bottle experiment," Marcarelli said. Igniting alcohol inside a bottle is meant to create a "whoosh" sound, he said.
Warning that fire is not a toy, the chief said, "This could easily have led to a fatality as well as a major fire in the house. Alcohol is a volatile flammable liquid and can act as an accelerant."
Fire Marshal Charles Miller investigated the incident and will be reaching out to local public schools to make sure kids are aware of the potential dangers. Miller urged parents to "take a few minutes to talk to your children about the dangers of playing with ignitable liquids and matches and monitor what they are watching. This experiment when done incorrectly can cause severe burns that can permanently scar an individual."
A TikTok spokesperson said in a prepared statement Wednesday night, "We understand that this school science experiment can be done safely with proper precautions, but videos without visible safety measures will be removed from our platform. We also work to add caution labels to videos performed in a controlled setting, though they are ineligible for recommendation into people's For You feeds."
The experiment has been used in science lessons and controlled demonstrations; many examples can be found on YouTube. 
But Attorney General William Tong said TikTok needs to answer additional questions.
"We have already reached out to TikTok demanding answers as to how this dangerous 'Whoosh Bottle Experiment' was not removed from their platform," Tong said.
"We've been assured by TikTok leaders in the past that they have systems in place to remove this harmful content," Tong said, "but clearly those systems are not working. A Connecticut child is now seriously injured because of the dangerous content on their platform. We expect to meet with Tik Tok leaders, Connecticut parents and educators in early 2022 and urge them to step up and do better to protect our children."
In Florida, doctors warned about other challenges on the social media platform.
"Recently we saw a child who doused himself with rubbing alcohol and then lit himself on fire, the premise being that the alcohol would burn off before the fire touches you, but it doesn't," Dr. Jenna Wheeler, a pediatric critical care physician, told a reporter for WKMG TV in Orlando .
In Portland, Oregon, news reports say a 13-year-old girl suffered grievous burns when she tried to mimic a TikTok video that showed a man spraying hairspray on a mirror and lighting it on fire.
In Connecticut and across the nation recently, TikTok provided the spark for threats of violence designed to cancel school and a challenge that prompted widespread vandalism and stolen property, school officials have said.
Responding to the Courant's request for comment on the school vandalism trend in September, TikTok sent a statement: "We expect our community to stay safe and create responsibly, and we do not allow content that promotes or enables criminal activities. We are removing this content and redirecting hashtags and search results to our Community Guidelines to discourage such behavior."
___
©2021 Hartford Courant
McClatchy-Tribune News Service