DOJ-produced fentanyl safety video set to air
The video will show first responders how to protect themselves from deadly substances
---
By FireRescue1 Staff
WASHINGTON — As America's opioid crisis rages, it's never been more important for law enforcement officers to know how to keep themselves safe from exposure to dangerous substances while they do their jobs. The synthetic opioid fentanyl in particular is an increasing threat to officers during arrests, searches and other daily duties.
To instruct first responders on how to protect themselves in situations where fentanyl may be present, the U.S. Department of Justice, in collaboration with the Drug Enforcement Administration, Department of Health and other agencies, is offering two valuable resources: the Fentanyl Safety Recommendations for First Responders guide and its companion training video, Fentanyl: The Real Deal.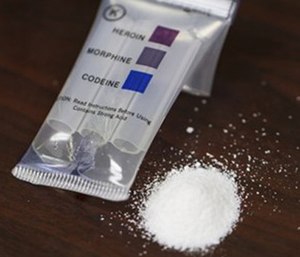 The video will feature information on how first responders can protect themselves from exposure, what to do if exposure occurs and what to do if they or their partners show symptoms of opioid intoxication.
U.S. Customs and Border Protection will live stream Fentanyl: The Real Deal on Thursday, Aug. 30 from 2:00 to 3:00 PM ET on YouTube. The Fentanyl Safety Recommendations for First Responders guide is below this article and can also be downloaded here.
fentanyl video release - full page announcement with link ( 2 ) by Ed Praetorian on Scribd
fentanyl video release ... by on Scribd