FDNY to begin bridge gap training after firefighter's death
After Steven Pollard fell to his death while trying to help a crash victim, Commissioner Daniel Nigro said the department will "ensure this never happens again"
---
By FireRescue1 Staff
NEW YORK — The FDNY will begin bridge gap training after a firefighter fell to his death while trying to help a crash victim.
New York Post reported that firefighters will now learn how to safely pass gaps in elevated bridges following the death of Steven Pollard, who fell 52 feet on Sunday after slipping through a 3-foot gap.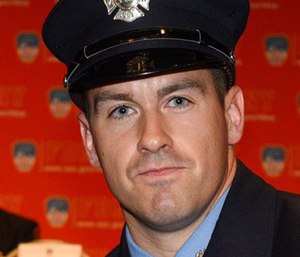 "We will try to ensure this never happens again in our city," Nigro said at Pollard's wake. "Unfortunately this is unusual — these kinds of gaps. This is a new structure that led to this firefighter's death. This will certainly be part our training now."
Jim Quinn, captain of Pollard's fire station, said the firefighters have had "a real tough time" after Pollard's death.
"I had the opportunity of meeting with the family yesterday, and I shared with them what a great job they did raising their son," he said.