Firefighter critically hurt during training exercise
Paul Rossi missed a rung on a ladder and fell about 10 feet; he lost feeling and movement in his arms and legs
---
MOUNTVILLE, Pa. — A firefighter remains in critical condition Monday night after he was injured in a fall during a training exercise Saturday.
Lancaster Online reported that firefighter Paul Rossi was performing a conscious-victim rescue drill when he missed a rung on a ladder and fell about 10 feet.
The accident happened at the Lancaster County Public Safety Training Center.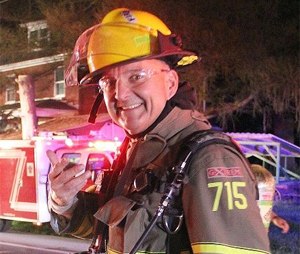 Rossi suffered a cut to his head and also lost feeling and movement in his arms and legs. Mountville Fire Chief Dean Gantz Jr. said Rossi had not yet regained feeling in his extremities.
"He's doing well. (Doctors) aren't speculating on anything right now and just taking it one day at a time," Chief Gantz said.
Rossi, 53, has been a member of the department since 2012 and is in his second year as president. He works in sales, according to the chief.
"It really drives home what we do; the risks involved," Gantz said when asked how the department is handling the accident. "Right now we're just doing our best to support his family and at the same time, continue with the mission of the department."