What firefighters need to know about energy storage systems
Educating firefighters about responding to emergencies including electrolyte releases, overheated batteries, fires and environmental events involving ESS
---
Energy storage systems are a growing segment of the electrical power grid in the United States. ESS can be found in many locations in communities such as:
Residential dwellings;
Commercial occupancies;
Power generation facilities; and
Electricity distribution system sub-stations.
Changes in how we generate and distribute electricity (the electrical grid) in the U.S. are a driving force behind the growing number of ESS. Currently, the number of ESS in the U.S. accounts for 400 megawatts of electricity storage.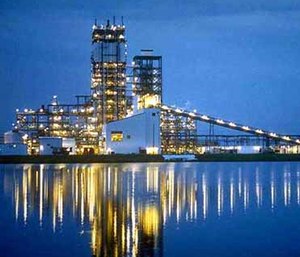 Common ESS applications
Electrical utilities use ESS to support the electrical grid by reducing outages, smoothing power delivery and supplementing times of high demand. Such ESS can provide power to a home, a business or an entire electrical sub-station.
ESS are also used for power shifting, that is, they enable the electricity user to shift where their electricity comes from. For example, a business may draw electricity from its ESS during high peak hours (when electricity costs are higher) and recharge the batteries in the ESS during the overnight hours (when electricity costs are lower).
As the amount of electricity from solar and wind generation systems continues to grow, utility companies are becoming reliant on large-scale ESS to help facilitate the evening ramp up in their power generation to meet the increased demand for electricity when the sun goes down and people come home and turn on their lights and air conditioners.
ESS are also used to protect sensitive electrical systems and computer systems from power fluctuations by providing a steady and consistent source of electrical power.
Finally, ESS are used to store surplus electricity generated by wind or solar for use during overnight hours or cloudy days or days when the wind is not blowing. Some renewable energy experts believe all future installations of solar or wind electricity generation systems for residential dwellings will come with ESS.
Challenges of fires involving ESS
The primary type of ESS that fire officers and firefighters need to become informed and educated about are electrochemical ESS (battery-based storage). These types of ESS can range in size from that of a large suitcase (a residential ESS) to that of a Conex box (shipping container) that can be found in industrial settings or electrical sub-stations.
Whereas shutting down the electrical service to a home or business typically can be accomplished using a master shut-off switch or pulling the service meter (which should typically only be done by a trained technician from the electrical utility provider), a home or business with an ESS may present a more complex challenge.
Fire personnel may also find the ESS is the source of the call they respond to, in the case of overheated batteries, fires involving the ESS or environmental events (e.g., releases of the electrolytes being used in the electrochemical storage process).
New online ESS training program from NFPA
In response to the rapid development and use of ESS across the United States, the NFPA has developed a free online course for the fire service.
While we in the fire service know NFPA for its work in developing and promulgating consensus standards for the fire service, NFPA is also a leader in developing standards for the electrical world. Throughout the United States and around the world, NFPA 70, National Electrical Code, sets the foundation for electrical safety in residential, commercial and industrial occupancies.
NFPA's new online training course, Energy Storage Systems Safety Training, Fire Service Edition, merges NFPA's expertise with fire service standards and the NEC. This new course provides firefighters and fire officers with the knowledge and guidance needed for them to safely, effectively and efficiently manage emergency situations involving these high-voltage commercial and residential energy storage systems.
This self-paced training program can be completed in about four hours. Students can start and stop the program without losing their place. The program uses a combination of engaging videos, animations, simulations and review exercises in a blended learning approach that should appeal to different student learning preferences.
Data check-in points are used to ensure that learning is taking place and must be successfully completed before the program allows the student to proceed. Students also can easily repeat any course section on demand.
This new training program begins with an introduction to ESS concepts including ESS applications, types and terminology. Next, the course goes on to provide the student with the opportunity to learn about: basic electrical theory, battery energy storage systems (including lead acid, lithium ion, sodium sulfur and flow batteries), ESS failure modes and hazards, pre-incident planning for occupancies using ESS and emergency response procedures for occupancies using ESS.
Students who successfully complete the program's four modules should find that they've gained valuable information and insights into the many aspects of responses to emergencies when ESS are on site. The course's learning objectives include:
Identifying the various types of energy storage systems;
Understanding basic battery function and design;
Identifying the various failure modes and hazards associated with ESS;
Effectively conducting pre-incident planning;
Identifying and operating emergency system disconnects;
Effectively conducting mitigation and emergency response procedures including investigations and air monitoring; and
Responding to emergencies including electrolyte releases, overheated batteries, fires and environmental events.
Firefighters and fire officers can enroll in the training at no cost by visiting the NFPA's course catalogue.