Photo: Firefighters rescue 700-pound cow from pool
Firefighters looped straps around the cow's body and formed a leash around its neck while the owner used a bucket of oats to lure the cow up a ramp
---
McMINNVILLE, Ore. — A man, two teenagers and 10 firefighters lifted a 700-pound cow out of an in-ground pool Friday morning.
Before firefighters arrived, homeowner Jeff Dyck lured the cow to the pool's shallow end and placed a makeshift wooden ramp in the pool, OregonLive reports.
Firefighters looped straps around the cow's body and formed a leash around its neck. Using a bucket of oats, Dyck lured the cow up the ramp. The cow slipped and tipped onto its side, prompting firefighters, Dyck and the two teenagers to lift it upright and pull it out of the pool, according to the report.
Four minutes later, the cow was safe and returned to the barn. Dyck said he did not know how the cow got into the pool.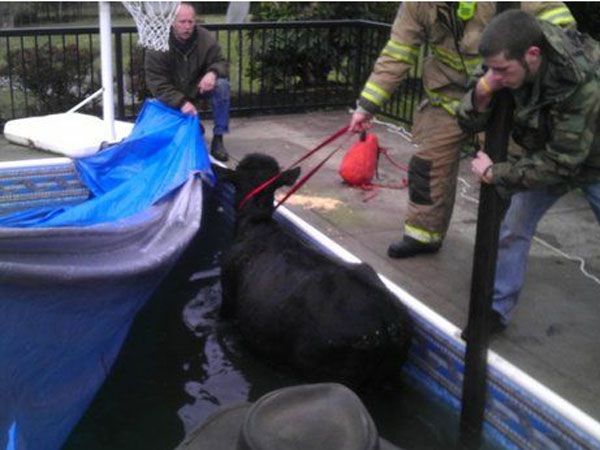 Photo McMinnville Fire Department