Helicopter pilot killed in skyscraper crash is former volunteer fire chief
NYPD reports that a bird may have caused the pilot to make an emergency landing 11 minutes after takeoff
---
By FireRescue1 Staff
NEW YORK — Officials identified the helicopter pilot who died in Monday's crash into a Manhattan building as Tim McCormack, a former volunteer fire chief.
McCormack served with East Clinton Volunteer Fire Department in New York for 25 years, Fox News reports. Ten of those years were spent as fire chief.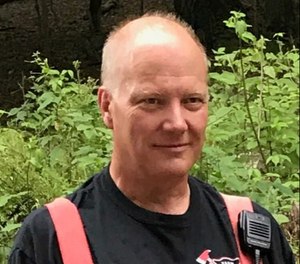 According to the NYPD, the cause of the crash may have been a bird that hit the windshield of the Bell 407 helicopter. McCormack reportedly tried to make an emergency landing 11 minutes after takeoff.
The National Transportation Safety Board is in charge of the investigation, according to the Federal Aviation Administration.
In a Facebook post, the ECVFD offered support to McCormack's families.
"Tim was a dedicated, highly professional and extremely well-trained firefighter. Tim's technical knowledge and ability to command an emergency were exceptional," the post read. "Chief McCormack was extremely respected by not only the members of the department, but throughout the Dutchess County fire service. Tim will be exceptionally missed by this department's members, not only for his leadership but for his wonderful sense of humor. Rest in Peace Brother."