FDNY ordered to accommodate FFs with condition that prevents clean shave
A judge said the department must allow the four firefighters to return to full duty with short facial hair
---
By Laura French
NEW YORK — A judge has ruled that the FDNY must accommodate four firefighters with a medical condition that makes shaving painful, pseudofolliculitis barbae, which causes beard hairs to curve back and into the skin.
The four firefighters were placed on light duty after the department ended their accommodations in order to follow the Occupational Safety and Health Administration guidelines on SCBAs that state firefighters' facial hair must "not protrude under the respirator seal, or extend far enough to interfere with the device's function," according to the New York Daily News.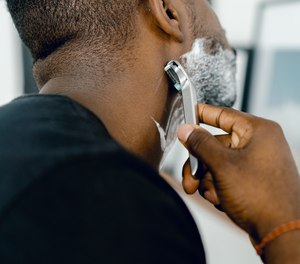 "I'm relieved," said Firefighter Salik Bey, one of the four firefighters involved in the case. "I'm just glad that we're allowed to go back and do what we've been doing for years."
The firefighters had been given accommodations in May 2018 allowing them to keep shortly-cropped facial hair as long as they were able to pass a fit test for the breathing apparatus. The men were "permitted to maintain very slight and barely noticeable facial hair," court papers say.
After the accommodations were revoked, the firefighters also alleged they were "treated inhumanely" when department leadership "poked and prodded their faces, rubbed their faces and felt around their faces."
The men said being forced to shave fully caused them to bleed and left scars, and at times could result in skin problems severe enough that they would need to take medical leave.
"They were forced to cut their own faces," said Attorney Tahanie Aboushi, who represented the four firefighters. "Some would suffer gashes, but they accepted disfigurement and the irritations that come with their conditions so they could be reinstated. Their job and the safety of the public were more paramount to their own legal rights."
Pseudofolliculitis barbae, informally called "razor bumps," is a common condition that affects up to 60% of African American men, according to the American Osteopathic College of Dermatology (AOCD). All four men involved in the FDNY case are African American. According to the AOCD, the only 100% effective treatment for the condition is to allow facial hair to grow. Other potential treatments mentioned are chemical and laser hair removal.
"The FDNY has had a lot of struggles with discrimination," Aboushi said. "I'm glad we could level the playing field."