Wis. FFs to take city to court over cuts to healthcare, retiree benefits
Racine firefighters are seeking to have a judge overturn a recent arbitration ruling
---
Dee Hölzel
The Journal Times, Racine, Wisc.
RACINE, Wis. — A dispute between the City of Racine and the union that represents local firefighters is heading to Racine County Circuit Court.
The dispute arose in 2019, the result of changes made to health care and retiree benefits for city employees.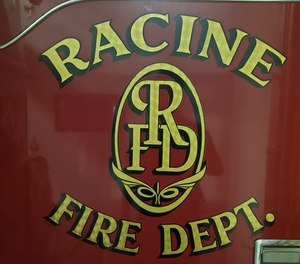 The International Association of Firefighters, 321, AFL-CIO filed the suit.
The dispute was originally taken to the Wisconsin Employment Relations Commission for arbitration. The WERC later determined the city did not violate the collective bargaining agreement with the IAFF. So, the IAFF is seeking to have the WERC arbitration determination vacated or modified.
History
In fall 2019, the Racine City Council amended the benefits of city employees and retirees.
The city raised premiums for the high-deductible insurance option, eliminated a second option and capped the Medicare Part B premium reimbursement at $135.50 per month, which applied to 550 city retirees and their spouses.
At the time, the city's health care costs comprised approximately 25% of its entire budget.
Facing a $5.5 million budget shortfall, the city considered ways to reduce expenditures, especially as employee health care was anticipated to increase $1.5-2 million that year.
The city estimated it could save $3.2 million with the changes to benefits.
After the changes became permanent on Jan. 1, 2020, the firefighters union filed a grievance with WERC, alleging the city modified benefits without bargaining with the union.
A hearing was conducted in the matter on Sept. 21, 2020. On Jan. 19, 2021, the arbitrator released a written finding in which he concluded the City of Racine did not violate the collective bargaining agreement.
___
(c)2021 The Journal Times, Racine, Wisc.
McClatchy-Tribune News Service