FDNY's no-beard policy upheld on appeal
The New York Second Circuit Court of Appeals overturned a lower court decision that would have allowed certain facial hair accommodations for firefighters
---
By Rachel Engel
NEW YORK — A lower court ruling that would have allowed certain facial hair accommodations for firefighters has been overturned, Lexipol advisor Curt Varone reported. 
The case was filed in 2018 by four Black FDNY firefighters – Salik Bey, Clyde Phillips, Seven Seymour and Terrel Joseph – who alleged race and disability discrimination over a new SCBA policy that required a shaved face.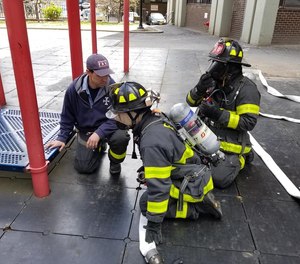 With the lawsuit, the four firefighters sought permission to wear "closely-cropped facial hair, uncut by a razor," citing a painful skin condition that is more common in Black people. 
In January 2020, Judge Jack B. Weinstein ruled the policy violated the Americans with Disabilities Act (ADA) and that firefighters should be allowed the accommodation. 
This week, the Second Circuit Court of Appeals overturned Judge Weinstein's ruling, writing, "an accommodation is not reasonable within the meaning of the ADA if it is specifically prohibited by a binding safety regulation promulgated by a federal agency."
The ruling also advises against any further legal action against the department, claiming the issue lies elsewhere.
"Of course, the firefighters retain the ability to present their evidence to OSHA if they continue to believe that the respiratory-protection standard is unduly restrictive; but it is OSHA to which such a challenge should be directed, not the FDNY, and not the courts," the ruling read.