Atlantic City firefighter union sues city, state
IAFF Local 198 filed a lawsuit over unfair promotion and compensation practices by managing officials in Atlantic City
---
By FireRescue1 Staff
ATLANTIC CITY, N.J. – A local firefighter union is suing the city and state over unfair promotion and compensation practices.
Press of Atlantic City reported that the complaint, filed by International Association of Fire Fighters Local 198, alleges the city and the state Department of Community Affairs (DCA) and Division of Local Government Services failed to "act in good faith" in promotions to captain, as well as failed to live up to contracted step raises.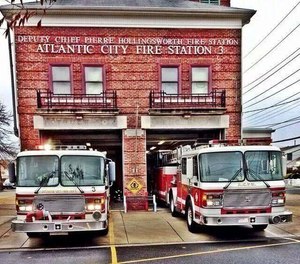 Managed by the DCA for the last two years under the 2016 Municipal Stabilization and Recovery Act (MSRA), officials pushed back against the complaints from the union and believe negotiations should still be open.
"Since the passage of the MSRA, the state has been consistent across administrations with regard to hiring and promotional processes and find the union's comments in the complaint and in the press disingenuous," a DCA spokesperson said.
Union President John Varallo said the latest lawsuit is due to ongoing issues, not one-time offenses.
"These are problems that should have been taken care of in the first couple of months," he said. "Here we are two years later, still wasting taxpayer money and still wasting everybody's time trying to figure out stuff that should have already been done."