Texas now recognizes 911 dispatchers as first responders
Texas lawmakers passed a bill changing the definition of a first responder to include operator or emergency services dispatcher
---
By Jessica Pounds
Cleburne Times-Review, Texas
AUSTIN — As calls come in through 911, dispatchers are ready to deliver instructions on how to perform CPR on someone who is not breathing, tell them the best way to evacuate a building that is on fire or help guide them through a life-threatening situation.
At the same time, dispatchers are on the other side of the call figuring out which emergency response is needed, where it's needed and how to get them there.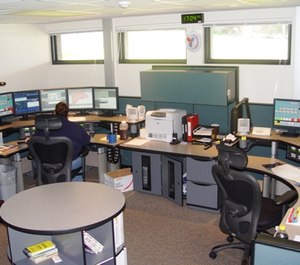 Although police, firefighters and EMS providers are classified as first responders — a public safety employee or volunteer whose duties include responding rapidly to an emergency — dispatchers, under the U.S. Department of Labor, have always been classified as an office and administrative support occupation.
During the 86th Legislative Session, lawmakers in Texas passed House Bill 1090, which changes the definition of a first responder to include "an emergency responder, operator or emergency services dispatcher, who provides communication support services."
The bill, which went into effect Sunday, was authored by state Rep. Cecil Bell Jr., R-Magnolia.
"Emergency response operators, emergency services dispatchers and other emergency response personnel provide critical and often life-saving services for the public and various agencies and may encounter stressful and potentially traumatic events and experiences in the course of exercising their duties," Bell said when he filed the bill. "While these personnel provide essential services to the community, they are not considered first responders under applicable state law and, as a result, are not afforded the same benefits and protections under state law as those who are."
In response to the new law, the Chisholm Trail 100 Club expanded its coverage of benefits to the 80 dispatchers who serve in Johnson, Somervell and Hood counties.
"With the passing of HB 1090, our board wanted to be ready to offer our benefits to the emergency call-takers and dispatchers within our service area as of the effective date," CT100 Club President Justin Hewlett said. "We are thankful for each and every first responder in our service area and for all that each one of them do for our communities on a daily basis."
This addition increases the number of covered first responders within the club's service area to 1,985.
The CT100 Club is dedicated to supporting those first responders with a $50,000 line of duty life insurance policy as well as serious injury benefits and scholarship opportunities.
For information, visit ct100.org.
———
©2019 the Cleburne Times-Review (Cleburne, Texas)
McClatchy-Tribune News Service