'Get Below 50': The push continues for record low LODDs
Organizations' efforts help prevent firefighter families from facing unthinkable loss
---
Line-of-duty deaths (LODDs) are always difficult for crewmembers, families and departments to endure. The fact that we're addressing this issue is acknowledgment that there's still a fight to wage, and that everyone has not gone home.
But there is measurable and meaningful progress.
A statistical analysis for 2018 and 2019 provides pause and cautious optimism in the effort to "Get Below 50" – the rally cry coming out of the National Fallen Firefighters Foundation (NFFF) 2014 Tampa2: Firefighter Life Safety Summit.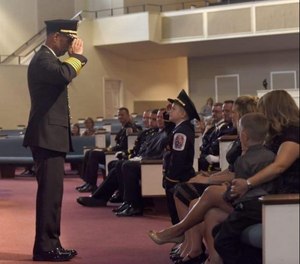 While we have not yet attained that goal, we continue to make quantifiable progress toward reducing traditional (loosely defined as on-scene/on-duty) LODDs.
In 2018, there were 69 traditional LODD names added to the National Fallen Firefighters Memorial. And there are currently 59 traditional LODDs in the 2019 request-for-federal-approval.  
NFFF Executive Director Ron Siarnicki observed, "For the second consecutive year, the traditional LODD numbers are at record lows – at least record for the 20+ years that I have been affiliated with the NFFF."
How did we get here – and how do we keep the momentum going forward?
Collaborative efforts make a difference
Organizations like the NFFF and NFPA are driving home the messages that "everyone goes homes" and "fire is everyone's fight" – slogans that create a framework to highlight progress being made in our continuing fight against LODDs.
In May 2019, fire service and constituent leaders from across the United States gathered in Key West for the Truman Fire Forum. The report from that Forum was released on Dec. 9 at the follow-up Truman Fire Forum meeting in Washington, DC. These meetings seek to energize the prevention message originally carried to the White House and beyond by President Harry S. Truman's 1947 National Conference on Fire Prevention. The 1973 America Burning report, Wingspread VI report and subsequent follow-ups serve to highlight not only the issues affecting the American fire service, but also to reduce injuries and loss of life and property.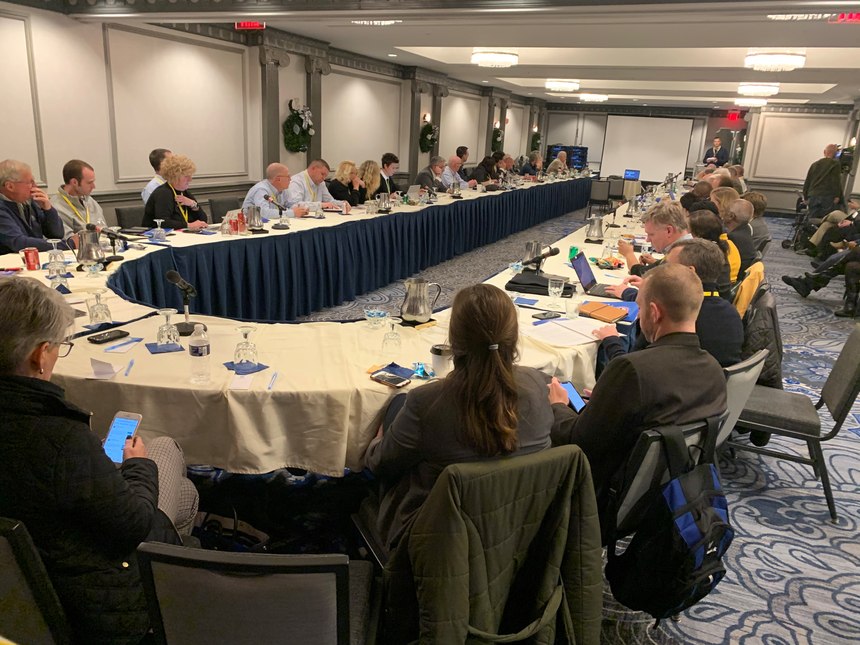 A common refrain of mine is death doesn't know a paycheck – all of the partners have a stake in the fight and are actively working together to reduce injuries and deaths.
The IAFF is another key player in LODD-reduction efforts. In discussion with IAFF General President Harold Schaitberger, he commented, "One of the goals of the IAFF is to make sure our members go home after every shift. The fact that fireground line-of-duty deaths is decreasing is a testament to the work of the IAFF and many others and is a great trend for all firefighters. But our work isn't done, we must continue that work on occupational cancer and suicide prevention and treatment for job-related behavioral health diagnoses."
In addition to the "Get Below 50" mantra, the 2014 Tampa2 Summit produced a renewed appreciation for the need to recognize cancer as an imminent threat to firefighter survival. By 2015, the Fire Service Occupational Cancer Alliance was formed and meetings were held. This 2016 report details the Alliance's efforts to address the need.
3 criteria to track LODDs
Recognizing that there may be confusion of statements about "record lows", Chief Siarnicki reminded me that the criteria developed by the fire service in 1997 to track LODDs has been altered several times – including recently. The confusion is likely related to the fact that there are now three criteria for LODD inclusion:
Traditional LODD (heart attack, on-duty/covered injury/accident, etc.)
9/11 World Trade Center illness deaths
State presumptive cancer deaths
While the NFFF continues to work through recognition of 9/11 World Trade Center illness deaths, the more recent addition to the LODD is the cancer presumption-related LODD designation. The process now recognizes qualified firefighter deaths from states that have cancer presumptive laws.
Chief Siarnicki explained: "Each of the state's presumptive laws are so different, there's no cookie-cutter way to look at them. We are at the point where, if a state has a presumptive law where the firefighter is qualified, their name will be added to the memorial in Emmitsburg, Md."
Making differences every day
Whether it's seatbelts, SCBA, clean cabs, flow paths, preplanning, conference programs, training or any of a plethora of tasks, WE are making good progress every day. We cannot be complacent, nor allow political forces to exploit progress in the interest of finance. We are making progress because of our collaborative efforts.
Chief Siarnicki added: "The collaborative efforts of all the organizations and the reduction in deaths is realization that we can make a difference. There are that many fewer families and departments that must experience such tragedy. As the recognition of cancer deaths and related preventative efforts evolve, we cannot lose sight that the 'traditional' LODD prevention efforts are working and must continue strong."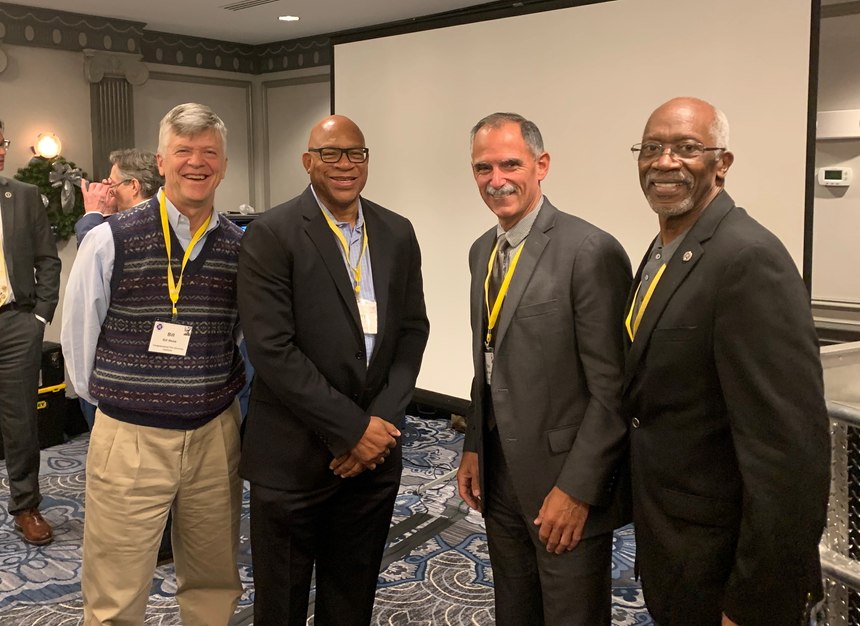 The NFFF is currently planning the Tampa3 Summit and Truman Fire Forum, to be held together in fall 2020. The conference is likely to continue producing significant progress toward LODD reductions.
It is incumbent on each of us to continue making differences. Let's stay the course, keep pressure where pressure needs to be, make sure we maintain the public's trust and do everything we can to make sure everyone goes home. Fire is indeed everyone's fight!