Kan. firefighter electrocuted at scene of vehicle crash identified
Morton County Firefighter Joshua Schwindt was searching for victims of a rollover crash when he made contact with a damaged power line
Duty Death: Joshua Schwindt - [Elkhart, Kansas]
End of Service: 08/15/2021
---
UPDATE: Aug. 18, 9:07 a.m. PT
ROLLA, Kan. — A Kansas firefighter died Sunday after he was shocked by a power line at the scene of a vehicle crash near Rolla.
KAKE News reported that Morton County deputies and emergency crews responded to the scene of a rollover crash near Rolla, and a deputy and firefighter arrived on the scene minutes later. Morton County Fire Department Firefighter Joshua Schwindt was searching for the victims of the crash when he made contact with a damaged power line.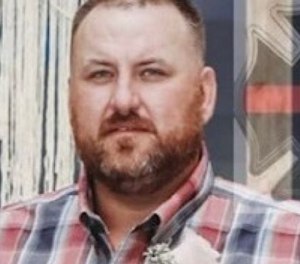 Other responders began CPR, and Schwindt was rushed to the Morton County Hospital where he succumbed to his injuries a short time later.
Schwindt was also a member of the Rolla (Kansas) Volunteer Fire Department.
A GoFundMe page has been established to help Schwindt's family. The page reads: "Josh was a son, brother, husband, father, papa, and friend. The community has suffered a great loss in the passing of Josh and he will be greatly missed by many."