Fire chief directs racial slur at Steelers coach over anthem protest
Chief Paul Smith posted a derogatory comment on Facebook after the team decided to stay in the locker room during the national anthem
---
By FireRescue1 Staff
PITTSBURGH — A fire chief used a racial slur when commenting on the Pittsburgh Steelers' decision to stay in the locker room during the national anthem.
CBS News reported that Cecil Township Volunteer Fire Department #2 Chief Paul Smith posted a comment about the issue on Facebook and used the racial slur toward Steelers' head coach Mike Tomlin.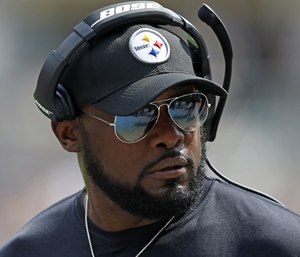 "Tomlin just added himself to the list of no good n------. Yes I said it," Chief Smith said.
Chief Smith later issued a statement apologizing for the comment.
"I am embarrassed at this. I want to apologize. I was frustrated and angry at the Steelers not standing for the anthem," Chief Smith said. "My fire department had absolutely nothing to do with this. I am deeply regretful at what I posted."
The community was not happy with Smith's action.
"I'm completely upset, especially for a town like this, coming from the fire chief, that's disrespectful in my eyes. I don't agree with it one bit," community member Dylan Parseo, who is also the son of a former police chief, said.