Annual National Fallen Firefighters Memorial Weekend postponed due to pandemic
NFFF will broadcast a National Tribute to honor fallen firefighters on Oct. 4 and hold event in 2021
---
By Janelle Foskett
The annual National Fallen Firefighters Memorial Weekend has been postponed due to COVID-19 concerns, with a new tribute announced by the National Fallen Firefighters Foundation (NFFF) on Tuesday.
Each October, the NFFF sponsors the official national tribute to all firefighters who died in the line of duty during the previous year. Thousands attend the weekend activities held at the National Fire Academy in Emmitsburg, Maryland. The Weekend features special programs for families and co-workers along with moving public ceremonies.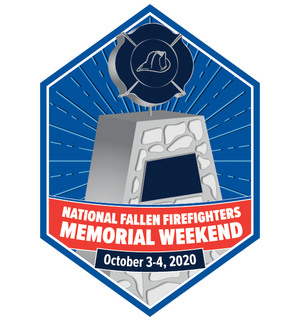 Troy A. Markel, chairman, NFFF Board of Directors noted the challenges posed by this extraordinary year: "Our volunteers, staff and Board of Directors evaluated many options to continue the tradition of gathering in front of the National Fallen Firefighters Memorial this October to honor the brave men and women who made the ultimate sacrifice. But with the uncertainties and challenges of planning this important event, while the coronavirus is still spreading in our country, our priority is ensuring the health and safety of the families of the fallen and all who attend the National Memorial."
The fallen firefighters will not be forgotten, though. Markel shared that the NFFF will broadcast a National Tribute on Oct. 4. Additionally, the Fire Hero Families will be invited to attend a ceremony in 2021, back in Emmitsburg.
NFFF Executive Director Ron Siarnicki, who also serves on the FireRescue1 Editorial Advisory Board, shared that he was deeply saddened when this decision was made, "but I know in my heart it was the right thing to do."
Siarnicki added: "I hope and pray that once we return to some level of normalcy, each of the families who lost their firefighter has the opportunity to travel to Emmitsburg, visit the memorial grounds and see the name of their loved one on the bronze plaque. We must never forget the sacrifices they made and the need to help their families rebuild their lives.  That is what the national memorial service is all about."
Learn more about the NFFF and Memorial Weekend.