Mo. firefighter dies in single-vehicle crash
Volunteer Firefighter Carl M. Monteer, 61, died in an off-duty crash Monday afternoon after losing control of his vehicle on an icy highway
---
The Daily Star-Journal, Warrensburg, Mo.
JOHNSON COUNTY, Mo. — Off-duty Johnson County Fire Protection District No. 1 firefighter Carl M. Monteer, 61, Chilhowee, died Monday afternoon, Nov. 11, from injuries sustained in a single-vehicle wreck.
The Johnson County Fire Protection District was dispatched, along with ambulance and law enforcement, at about 2:42 p.m. Monday for a rollover motor vehicle wreck in the 600 block of Southwest Highway F in rural Johnson County.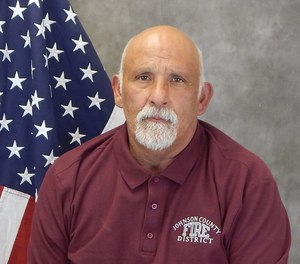 As emergency personnel arrived, the JCFPD states a single vehicle was located overturned off of the roadway.
The Missouri State Highway Patrol reports the wreck occurred while Monteer was southbound on Route F in a 2007 Ford.
The MSHP states Monteer lost control on the ice-covered roadway causing the vehicle to travel off the side of the roadway, strike a ditch and overturn onto the driver's side, facing north.
The patrol reports Monteer wore a safety device.
Deputy Coroner Troy Armstrong pronounced Monteer deceased at 3:55 p.m. on scene.
Monteer began his service with the Johnson County Fire Protection District on March 13, 2018, and served out of the District's Station 3 in Chilhowee.
"Response to any fatality accident is hard," a press release from the JCFPD states. "Response to one of our own is even harder. Please keep Firefighter Monteer's family in your thoughts and prayers."
———
©2019 The Daily Star-Journal (Warrensburg, Mo.)
McClatchy-Tribune News Service