Texas deputy fire marshal charged in fatal shooting of volunteer firefighter
Officials say Tri-County Firefighter Douglas Smith, 18, was killed when the University of Houston deputy fire marshal fired his rifle while showing it off
---
By Laura French
WALLER COUNTY, Texas — A Texas deputy fire marshal has been charged with manslaughter in the fatal shooting of an off-duty volunteer firefighter over the weekend. 
Authorities say Tri-County Fire Department Firefighter Douglas Smith, 18, was killed when University of Houston Deputy Fire Marshal Joshua Hahn shot him while showing off his rifle at a gathering, according to KPRC.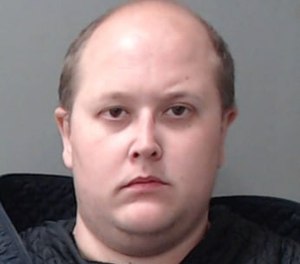 The two men were in the kitchen of a home with at least three other people when Hahn's rifle discharged, causing Smith to be fatally struck at close range and another man to be struck by bullet fragments as they exited Smith's body, according to Waller County Assistant Criminal District Attorney Sean Whittmore. The other man survived. 
Whittmore says Hahn initially said he had unloaded the rifle and accidentally dropped it, causing it to go off. However, Whittmore said other witnesses told sheriff's investigators Hahn ejected the rifle's magazine, pointed the gun at Smith and then pulled the trigger without checking if there was a bullet still in the chamber. 
Investigators say there's no indication the shooting was intentional. Hahn was charged with manslaughter and held on a $100,000 bond. 
An online fundraiser has been set up to pay for Smith's funeral expenses. 
"Douglas was such a light in our lives, and he was truly a family man. His family, friends and faith were the most important things in his young life," the fundraiser description reads. "He was actively involved in the Tri-County Fire Department as a volunteer firefighter. Any spare time that he had was spent giving back to the community he loved."