Tenn. volunteer FFs resign in support of former chief convicted in shooting
Former Monteagle Fire Chief and Grundy County Deputy Mike Holmes says city officials forced him to resign after his negligent homicide conviction
---
By Laura French
MONTEAGLE, Tenn. — A former Tennessee fire chief and sheriff's deputy says he was forced by city officials to resign after being convicted of criminally negligent homicide earlier this month, prompting fellow volunteer firefighters to resign in protest.
Former Monteagle Fire Chief and Grundy County Sheriff's Deputy Mike Holmes faces sentencing in April after being convicted in the 2017 shooting of a passenger in a car he pulled over, according to WRCB.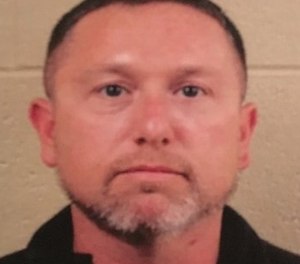 City officials said Holmes willingly resigned, but Holmes told reporters he was forced to step down.
Several Monteagle Volunteer Fire Department firefighters resigned on Monday in a show of support for the former chief, including the department's assistant fire chief.
Monteagle Vice Mayor Tony Gilliam said two of the firefighters who resigned came back to work on Tuesday, and that the city has appointed an interim fire chief and reached out to other nearby departments to help the agency transition.