Announcing Quiet Warrior 2018: Help us celebrate the everyday firefighter hero
In partnership with 5.11 Tactical, FireRescue1 recognizes firefighters whose daily dedication transforms their communities
---
If recent events like the wildfires in northern and southern California have taught us anything, it's how important the role firefighters play when things go wrong. These men and women work hard to save lives – on and off the fireground – and it's time to celebrate them for it. That's where the Quiet Warrior program comes in.
Two years ago, we introduced the Quiet Warrior program as a collaboration between Police1 and 5.11 Tactical, aimed at spotlighting some of the unrecognized contributions of law enforcement officers across the country. However, with all of the amazing and compassionate stories involving the fire service, we knew we were missing out.
Because of the positive response we received from readers, we want to capture the compassion and courage of firefighters as well. It's important to highlight their inspiring stories and to honor firefighters for the ways they are improving their communities around the country. We've collected a few of these great stories here.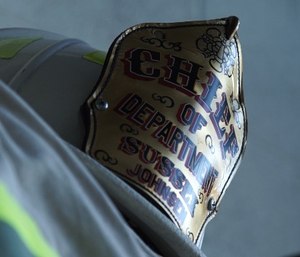 Quiet Warriors are the folks who don't stop when the fire's put out, but always give a little more. Like firefighter Thomas Kofron, who saved a neighbor's home with orange juice when a wildfire reached his neighborhood; Adrian Karuku, who created a baseball benefit to help a child with cancer; or volunteer firefighter Andy Wegner, who traveled from Mukwonago, Wis., to offer help after Hurricane Harvey. These selfless acts both reflect what it means to be a firefighter and go beyond what's asked of them as individuals.
WHY THE QUIET WARRIOR PROGRAM MATTERS
Being a firefighter is not easy. Whether you are a volunteer or a paid firefighter, there are hard days and harder nights. Often, it means working without sleep, missing time with family and going into a dangerous situation to save someone else. Self-sacrifice is just an expected part of the job.
But firefighters across the country are doing more than responding to calls and putting out fires. They are coordinating programs for fire cadets and explorers, using their off-duty time to make a difference in the lives of those around them and much more. We want to honor these individuals who go above and beyond and remain unrecognized.
ABOUT QUIET WARRIOR
Firefighters joined the service to make a difference in their communities, and to help others. The Quiet Warrior program will shine a light on those first responders across the country who go the extra mile to make that difference. These are those firefighters who take the time to mentor new recruits, who are quick to volunteer in their communities, who think of and put others first, without a thought for themselves or for recognition.
We'll profile some of the best Quiet Warriors from all areas of the fire service. We'll also look at what it means to be a Quiet Warrior and why it's is so central to what it means to be a firefighter.
ADD YOUR QUIET WARRIOR STORY
We want you to share your Quiet Warrior stories. If you've seen a Quiet Warrior in action in your fire department, please share your story with us. Together, we'll recognize outstanding firefighters and honor them for their service.