Body of missing firefighter found
Snohomish County and North County Firefighter Marcus Carroll, 24, had gone missing while hiking on Saturday
---
By Laura French
KITTITAS COUNTY, Wash. — Deputies searching for a missing Washington firefighter have discovered his body, the sheriff's office announced. 
Snohomish County and North County Firefighter Marcus Carroll, 24, went missing on Saturday night after going out hiking, according to the Kittitas County Sheriff's Office.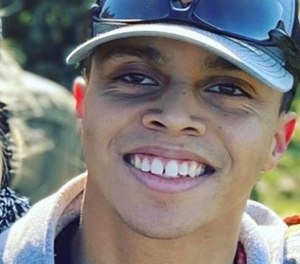 Carroll's vehicle had been recovered on the access road leading to the Peoh Point mountain. Kittitas County deputies confirmed his body was on the west face of the cliff using a drone camera and terminated their search Monday evening, according to a statement from the sheriff's office. 
Authorities said that, due to the time of night and technical aspects, Carroll's body would be recovered Tuesday morning.
"On behalf of our first responders, our heartfelt thoughts are with the family and friends of Marcus Carroll. We pray their anguish and grief will give way to acceptance and some level of peace," Kittitas County Sheriff Clay Myers said in a statement. 
Carroll worked as a firefighter for Snohomish County Fire District 7 and North County Fire & EMS. 
Both agencies assisted with search efforts, as well as King County Search and Rescue and Kittitas County Fire District 7.