Judge upholds ruling that city must hire more FFs, return to 9-member shifts
The city had cut the department's minimum staffing per shift to six during a fiscal crisis in 2014
---
Connor Hoffman
Lockport Union-Sun & Journal, N.Y.
LOCKPORT, N.Y. — A State Supreme Court judge has rejected the city's appeal to an arbitration ruling that compels the city to increase minimum shift manning at the Lockport Fire Department to nine firefighters from six.
Mayor Michelle Roman confirmed on Thursday that State Supreme Court Justice Frank Caruso rejected the city's appeal. She could not say on what grounds the judge made his decision as she said she has not been briefed on the particulars of the judge's ruling.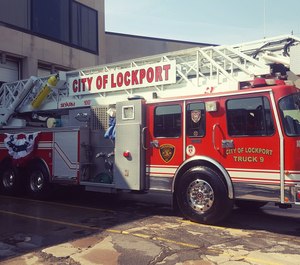 With Caruso's decision, the city is now faced with two decisions - to either comply with the ruling and add three firefighters to the fire department's four platoons or appeal the ruling at the appellate level.
Roman noted the Common Council will have to decide on either another appeal or the necessary staffing changes, but said her administration will plan for either scenario. She was not optimistic about winning at the appellate level, saying it would be "a miracle" for Caruso's ruling to be overturned.
"I'm not surprised, but I agreed to do this because I wanted everybody to see that we could do everything we could," Roman said.
The city is planning to apply for an equipment grant and a staffing grant, she noted.
City Attorney David Haylett could not be immediately reached for comment.
In the appeal filed in December, Bryan Goldberger, the city's outside counsel, called arbitrator Michael Lewandowski's opinion and award "totally irrational," arguing that there are a few reasons why the city should not be forced to increase the fire department's minimum manning levels.
Goldberger argued that the city did not violate its contract with the Lockport Professional Firefighters Association because its elimination of one ambulance and then elimination of the city fire department's ambulance service in 2014 is a change in "apparatus or other relevant circumstance."
In addition, Goldberger argued that the remedy imposed by Lewandowski is "violative of strong public policy" and the city's reason for reducing staffing in 2014 — fiscal distress — should be taken into consideration.
In 2014, then-mayor Anne McCaffrey's administration ordered the fire department's ambulance service shut down amid the city's fiscal crisis and cut the department's minimum staffing level from nine to six firefighters per shift. The firefighters association sued to restore the staffing level to nine per shift and, after an administrative law judge ruled against the city, it was determined that the city and the union had to negotiate the staffing issue, which they did by seeking arbitration.
———
©2020 the Lockport Union-Sun & Journal (Lockport, N.Y.)
McClatchy-Tribune News Service