Mo. FF-medic dies by suicide; family urges PTSD awareness
Independence Firefighter-Paramedic Chad Sappenfield had previously served in the U.S. Army
---
By Janelle Foskett
INDEPENDENCE, Mo. — The death of an Independence firefighter-paramedic was confirmed on Wednesday to be the result of suicide.
Independence Fire Chief Doug Short announced the death of Chad Sappenfield, a fire equipment operator/paramedic, on Monday, but the cause of death was not disclosed at the time.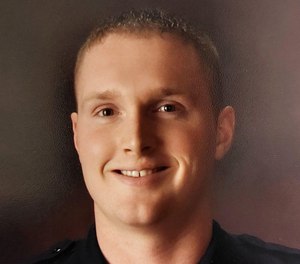 Sappenfield had been with the fire department for 13 years, reported KCTV5, and previously served in the U.S. Army, including a tour in Iraq. 
As reported by The Examiner, Sappenfield's family and the Independence Fire Department shared in a joint statement that Sappenfield had experienced PTSD, and they are now working to call more attention to the condition:
Throughout his career, Chad was exposed to many traumatic events first-hand. As with both veterans and first responders, this can lead to PTSD. …  Symptoms and regression of PTSD can induce intrusive memories, avoidance, negative changes in thinking and changes in physical and emotional reaction. PTSD, if not controlled, can lead to major medical problems such as depression and anxiety or even suicidal thoughts and/or actions." 
Suicide is always preventable. If you are having thoughts of suicide or feeling suicidal, please call the National Suicide Prevention Hotline immediately at 800-273-8255. Counselors are also available to chat at  www.suicidepreventionlifeline.org. Remember: You deserve to be supported, and it is never too late to seek help. Speak with someone today.