Reflections of a fire marshal: 'As valiantly as we tried, it was as if we were never there'
Following a fatal fire, we must remember we were there when we were most needed – and face the pain
---
The following was originally penned in 1995, when Kauffman served as the Massachusetts state fire marshal. It has not been shared until now.
FireRescue1 Voices is a place where firefighters across the country can speak up, tell their stories about difficult calls and voice their opinions. If you want to share your story with the FireRescue1 community, please review our submission guidelines and email editor@firerescue1.com.
By Jim Kauffman
After fires of epic proportions, firefighters often feel that they failed. It can gnaw at them for their entire career.
In the middle of the night – or the early hours of the morning that is still night – when the brass bell over your head clangs ... and you hear the clunk of the relay throwing the house lights on ... and the distant rumble and vibration of the apparatus door as it slowly rises in the floor below ... when you thrust one leg then another into your boots, pull up your baggy, soot-stained turnout pants, buckle your Scotchlite-adorned bunker coat smelling of years of smoke – the real chill inside a firefighter's heart comes not from the dread of going into battle, but from the gnawing fear that people are asleep, just like you were 30 seconds ago – and that a mile or two away, people are trapped, breathing the deadly, odorless carbon monoxide of a fire growing exponentially.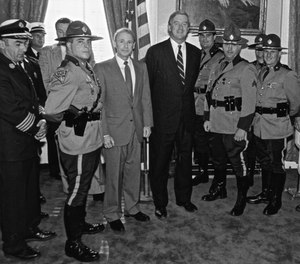 One Christmas Eve, I responded to a fire that killed a family of seven.
The family had fallen on hard times and was on a list for gifts that local firefighters were to deliver on Christmas morning.
But hours before gift-giving time, an understaffed engine company found themselves responding to a small single-family home – a bungalow really – fully involved upon arrival.
"Well alight," British firefighters would say. They have a way with words.
Unless you've been there, it's hard to know what firefighters feel as they approach such a daunting scene.
Where to begin? Do I go in without water for interior rescue? Or do I stretch an attack line using the 5 minutes of water I carry on the truck?
What to do first? Second? Who's backing me up? I only have three men. When are the next three going to show?
The happiest sight to a firefighter rolling to a stop at a dwelling fire at night is the whimpering and tears from the soot-stained faces of those who escaped on their own – those who stand out in front, shivering, awaiting the heroes.
But that night, there were no soot-stained faces. No tears out front.
No one greeted their arrival as they rolled to a stop.
Only walls of flame. The sound of timbers crackling, hissing. And silence. Deadly silence.
All fires are sad. Multi-fatality fires are gruesome. We spend millions of dollars a year to maintain a standing army of professional heroes. And we're not supposed to let something like that happen.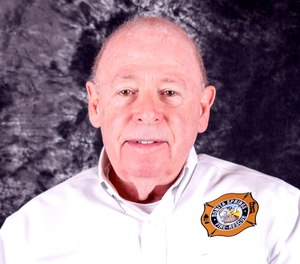 All the heroes did their jobs that night. But in the end, as valiantly as we tried, it was as if we were never there.
The news crews hung like vultures in front of the house, keeping a body count.
"Chief, was it six? Or seven?
"Chief, the neighbors said there were six in the family. Why do you say there may have been seven?"
I went home 24 hours later and put my "in-control-giving-comfort-to-the-public" face on a shelf.
I began reciting phrases to myself out loud – like a crazy man – over and over again. Then I began writing them down. Just phrases. Just to get then out of my head.
I strung them together. And this was the result:
Reflections of a Fire Marshal
I wonder to myself sometimes
As I walk through the Valley of the Shadow of Death,
When my pager is silent,
Are people safer?
I am jolted from my nocturnal rhythms
By a piercing tone in marchtime cadence
Like a scream at my bedside
Announcing another failure.
My eyes blurred from sleep,
try to focus on the message.
Is it a message from hell
Or from the angels?
Have we won, or lost?
Will I curl up and fall back to sleep
Or must I get dressed,
Go out,
Weep.
I often ask myself,
what are we doing in this business?
Isn't it just a game of roulette?
Can we really influence the odds,
Or are we just one of the players
At the table of life?                                                                                                           
I visit the generals on their battlefields at night
And in the dawning hours of the morning that is still night.
If I get there early,
What do I see?
A beleagured general, his face creased by the flames
A beleagured general crying inside,
For his troops must not see what he feels.
If I arrive after the battle has been fought,
What do I see?
A battlefield of black destruction
Steam rising from what once was.
Boneweary troops,
Soot-stained, wet.
Sometimes jubilant in victory,
Too often, head in hands, crying inside.
And when it becomes too much to bear,
Call in the stressors.
For they have been there before and they teach us to cry.
Cry for ourselves,
Cry for those we hardly knew.
Such a short time,
When we had so little time.
And in the end,
As valiantly as we fought,
As much as we did,
We ran out of time.                                                               
Talk to me of battles won and lost,
Of judgments and decisions made.
Talk to me of despair, yours.
And I'll talk to you of mine.
But with or without us
Life goes on;
The bells still shatter our sleep
As surely as night turns to dawn.
Love, grief: It's all in the eyes.
I saw it deep inside Bob Coleman's eyes
One raw, rainy after-fire morning.
As I said, "Let's get some coffee and donuts."
As I look into the eyes of my young son
I see other faces and voices more haunting:
"If we had only ....
If we could have ....
What if we had ....
Why?"
I try to tell myself:
We were there when we were most needed.
And I've decided it's better to cry outside, not inside,
Even if you have to cry in the shower.
About the Author
Prior to being appointed Massachusetts State Fire Marshal, Jim Kauffman served in many positions at the NFPA, where he co-developed the concept of a PASS device for firefighters. He served as an adjunct instructor at Texas A&M's State Homeland Security Assessment and Strategy Program, mentoring local officials in continuity of government. He also helped pioneer enhancements to 911 services, wireless 911 geolocation capabilities and rapidly deployable mesh broadband systems. Today, as Director of Technology and Planning for the Bonita Springs Fire-Rescue District in Florida, Kauffman helps staff pursue their ideas for deploying innovative uses of technology. In 2019, Government Technology Magazine recognized the fire district for its innovative use of vehicle repeaters to penetrate RF-resistant buildings and RFID technology for wirelessly tracking assets. Kauffman holds a bachelor's degree in psychology from Lawrence University and a master's degree in behavioral science and education from the University of Michigan.