Captain allowed to collect city salary while working full-time IAFF job in D.C.
Tim Dupin remains on the Kansas City payroll due to the "unique and special opportunity" to spotlight the city, a spokesperson said
---
Mike Hendricks
The Kansas City Star
KANSAS CITY, Mo. — Kansas City Manager Brian Platt signed a previously undisclosed agreement last summer allowing the fire captain who then headed the local firefighters union to remain on the city payroll and collect his $86,000 a year salary while working full time in Washington, D.C., The Star has learned.
Platt signed off on the unprecedented arrangement on August 10, according to a document the newspaper obtained. It also exempts Tim Dupin from the city's residency rules while earning more than $150,000 annually from his new job as the International Association of Fire Fighters' director of political action at the union's Washington headquarters.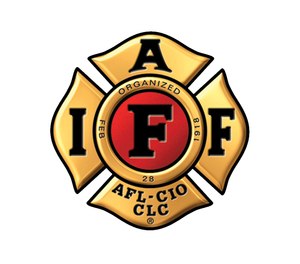 The document, known as a side letter, amends the three-year labor contract between Kansas City and firefighters Local 42 approved by the city council in June. It allows Dupin to live in Washington for the duration of the contract while not performing any duties for the fire department.
Dupin did not respond to requests for comment.
As president of Local 42 since 2018, Dupin was regularly excused from manning Pumper 36, his designated work assignment, while conducting union business. That has long been allowable under the collective bargaining agreement. Up to eight firefighters could be relieved of their normal duties while working on union business or labor-management committees between 7 a.m. and 9 p.m., as long as their shifts were covered during those hours by other firefighters.
Another provision required that the eight perform their union business within the Kansas City metro area, unless an exception was granted by the fire chief or his or her designee.
The current contract amended that. Now, six firefighters can be excused from duty for most of the day and the other two — the local union president and one other union member — are granted full release from fire department duties to work on union matters. One must be available to attend meetings or conduct business with fire department administration, the contract says.
After the new contract took effect in July, Dupin was removed from the rolls at Fire Station 36 and assigned to the administration roster that includes Fire Chief Donna Lake and other top officials. He is still on that roster, but no longer works in Kansas City.
His move to Washington was not contemplated in the union contract. When the job opportunity arose, the side letter was drafted, which means nine firefighters now may be excused from fighting fires and answering emergency calls to work on union matters. Three of them full time.
The Dupin side letter has not been publicly disclosed until now. However, Dupin made no secret about his move, announcing his job change on Facebook Sept. 6. His LinkedIn page shows that he stepped down as Local 42 president at the end of August.
"This Labor Day is a new beginning, most of my career in the fire service has been as a union officer for my Local, today marks the completion of my first week at the IAFF after appointment to the position of Director of Political Action by IAFF General President Ed Kelly.
"I am very excited about the opportunity to serve our great union and the membership in my new role. That being said I am very proud and grateful for my years of service to the men and women of Local 42 and Kansas City. My Local 42 sisters and brothers will be with me every day. I stand on their shoulders as I begin this new chapter.
"Happy Labor Day, Be Safe and Stay Union Strong."
Among the commenters who congratulated Dupin on the move was Mayor Quinton Lucas, who was endorsed by Local 42's political wing in the last city election and received significant financial backing.
"Congratulations, boss," Lucas wrote. Local 42's political action committee, Taxpayers Unlimited, spent more than $200,000 in support of Lucas during the 2019 mayoral campaign, according to Missouri campaign finance reports. Ten of the 12 council members also received support from the union ahead of the 2019 election and one after, but the amounts were much smaller.
The only council member not to receive financial support was Eric Bunch. His opponent was a former firefighter.
According to the help wanted description for the job that Dupin landed, the political action director is responsible for charting the union's strategy in influencing elections with campaign contributions and in furthering the political goals of the international union and its affiliates.
Platt signed off on the unusual arrangement, according to city spokesman Chris Hernandez, because "this was a unique and special opportunity to be in the spotlight at the national level for Kansas City."
Asked how Dupin serving as the IAFF's chief political strategist would benefit Kansas City, Hernandez said that Dupin would be working "side-by-side" with the international's newly elected general president.
"And it is helpful for Kansas City to be in the national spotlight in many different ways, whether it's this job or any other job quite frankly, and if he can be helpful with us knowing about other opportunities to get additional resource or funding out of DC, that would be beneficial for the city," Hernandez said.
Lake's name does not appear on the side letter that allowed Dupin to continue collecting a city salary while working in Washington, D.C. Only Platt and Dupin signed it and it did not go before the council for further approval, although that was not necessary.
Lucas said he approves of the move for the same reasons Hernandez stated and did not respond directly to questions about whether he had any direct involvement in those negotiations.
"You know, I don't ask for the particular details. That would be something for the city manager to give you an update on," Lucas said.
He said the union's support of his political career as a councilman and mayor, or potential future support for a run at higher office, did not play a role in supporting the decision to make special arrangements for Dupin to collect a city pay check while doing no work for the city and living 1,000 miles away in the nation's capital.
"I've been supported by the firefighters union in every election I've ever run in. I expect to be supported by them if I were to announce a run for reelection as mayor," he said. "I mean, look, I think you're asking a question about a quid pro quo sort of thing or even a putative one. You know, I'm a lot of things — I'm not corrupt."
Dupin has worked for the Kansas City Fire Department since October 1996 and has long been active in the union's affairs. He was a business agent for Local 42 from 1998 to 2011, according to his LinkedIn profile.
Hernandez stressed that while living in Washington, Dupin is maintaining a Kansas City address. According to his Facebook posts, Dupin now lives in the Navy Yard neighborhood within the District of Columbia. The area has become a popular place since Nationals Park, home of baseball's Washington Nationals, opened in 2008.
___
(c)2021 The Kansas City Star (Kansas City, Mo.)
McClatchy-Tribune News Service