Minn. man charged after allegedly ramming truck into fire station
The man attempted to run a firefighter down before slamming into the station's garage door; firefighters then popped the truck's tires using an axe
---
By Leila Merrill
MINNEAPOLIS — A Minneapolis man is facing multiple charges after allegedly ramming a truck into a fire station, WCCO reported Tuesday.
 Shawn Coates, 52, has been charged with two counts of fourth-degree assault, one count of threats of violence and a misdemeanor count of damage to property.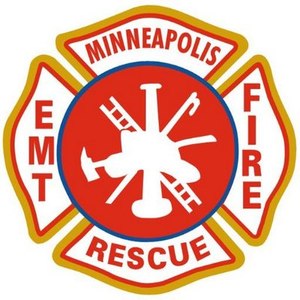 According to a criminal complaint, a woman showed up at Minneapolis Fire Station 8 last week and told firefighters on duty that Coates was following her. Once he arrived, Coates told a firefighter to mind his own business.
The complaint states that Coates drove his truck toward the firefighter and that to dodge the vehicle, the firefighter hid behind a garage door pillar. The truck hit and damaged the garage door.
Coates then drove his truck towards the firefighter, who hid behind a garage door pillar, causing Coates to slam his vehicle into the station door. At that point, firefighters used an axe to pop the tires on the truck, and detained Coates until law enforcement arrived.
Coates has since been released from custody on the conditions that he is not to go near the victim's residence, contact her or use alcohol or drugs.