'Nuclear device' report prompts hazmat, bomb squad response in Ohio
About 40 residences were evacuated following a 911 call about radiation exposure, but emergency teams found no hazard
---
By FireRescue1 Staff
COLUMBUS, Ohio — Hazmat and bomb squad teams responded to a 911 call about a "nuclear device" in an Ohio man's garage Thursday night but ultimately found no hazard.
Neighbors were forced to evacuate from about 40 residences after the man called emergency services to report that he had built a "quantum physics generator" and had sustained radio-frequency burns, according to the Dayton Daily News.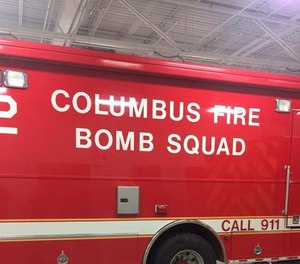 "There was a lot of terminology and words that we don't know if they were very scientific high-level words or gibberish," Columbus Fire Chief Steve Martin told 10TV. "Not really knowing what exactly we were dealing with, life safety is always paramount … We are very happy that it turned out to be nothing, but we were also prepared for it to be something."
Fire officials said the words "alpha ray" and "particle accelerator" used in the 911 call had raised concerns about potential radiation.
Crews said they found that some project was being worked on in the garage, but nothing dangerous. Officials also said no burns were found on the man.
The man is undergoing mental evaluation and may face charges of inducing panic.