Father-daughter duo arrested for assaulting responders at crash scene
A police report said Gene Southworth refused to let responders pull a victim from a crashed car, and his daughter caused a disturbance as he was detained
---
By Kaitlyn Skovran
Richmond Register
WACO, Ky. — A father-daughter duo was arrested Saturday morning after verbally and physically assaulting first responders who arrived to their single-vehicle collision.
Before Madison County Sheriff's deputies arrived on scene, they were advised by dispatch that firefighters were involved in a fight with the subjects. Upon arrival, deputies spoke with a member of the Waco Fire Department, who stated Gene Southworth, 60, of Dodd Road, Richmond, had pulled rescue workers away from the vehicle, which still had a victim inside, according to a citation.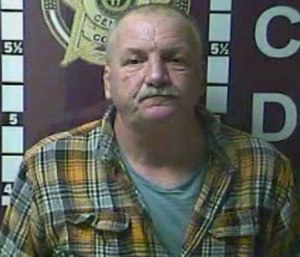 Southworth was told by firefighters to back away from the vehicle, to which he replied with obscenities and refused to do so, instead opting to start a shoving match with first responders, the citation continued.
At this point, deputies observed Southworth's daughter, Mindy St. Pierre, 38, of Dodd Road, Richmond, causing a disturbance when other first responders were attempting to detain Southworth, according to a second citation.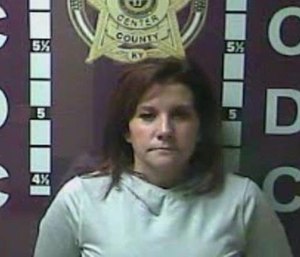 St. Pierre began arguing and yelling at deputies and first responders on scene, telling them to leave him (Southworth) alone. Southworth continued to resist deputies, attempting to pull away from them as they tried to escort him out of the way to allow fire and rescue to do their jobs, the first citation states.
Southworth had to be taken to the ground and was delivered a knee strike to his right side. Deputies then had to deploy a Taser before he complied with deputies' commands. While Southworth was being hand-cuffed, St. Pierre jumped onto the back of a firefighter who was assisting deputies, according to the second citation.
"Her actions appeared to this deputy that she was attempting to hurt/injure him, while all he was doing was assisting this deputy (after his main role as firefighter/medic/etc. was sidetracked due to above (St. Pierre) and Southworth's actions)," the citation states.
Deputies later learned that when Southworth arrived on scene, he narrowly missed striking a firefighter with his vehicle. First responders present observed Southworth acting like "a bull in a China shop," and that his actions served no other purpose than to hinder them from doing their job, the citation noted.
One of the deputies on scene lost two uniform pins, and a third was damaged during the altercation with Southworth. The value of the pins is less than $500, the citation continued.
Southworth and St. Pierre were booked into the Madison County Detention Center, where they were released late Saturday night. They are both charged with third-degree assault (EMS, Fire, Rescue Squad), second-degree disorderly conduct and obstructing governmental operations. Southworth is additionally charged with third-degree mischief, resisting arrest and first-degree wanton endangerment.
Copyright 2018 Richmond Register
McClatchy-Tribune News Service