Alleged arsonist hid with rifles as FFs battled blaze, police say
The suspect was in a position to "view all first responders, make advances to his weapons and maintain cover," arrest records say
---
By FireRescue1 Staff
LOUISVILLE, Ky. — A Kentucky man accused of setting fire to a house with four people inside was found hiding near two stashes of rifles as firefighters extinguished the blaze, police say.
Richard Brown, 49, was discovered by police close to the burning residence with the help of a heat signature camera, according to WDRB.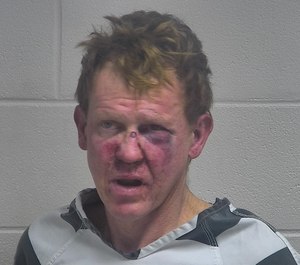 Brown was at a "vantage point to view all first responders, make advances to his weapons and maintain cover in an effort to elude capture," an arrest report said.
Police escorted the four residents from the home, including three children, and four fire departments responded to extinguish the blaze.
Officers discovered four rifles behind a bush about 25 yards from the home, and another rifle with three loaded magazines close to where Brown was hiding, authorities said.
"You're kind of on guard as you're going in, but at the same time you've got a house fire with a possible rescue so we're going in trying to do our jobs," Westport Fire Chief Jeff Pence said. "You don't know what you're walking into these days. It's part of it."
Police said Brown owned the residence with his estranged wife, and that the three children inside at the time of the fire were believed to be Brown's grandchildren.
Brown was charged with first-degree arson, possession of a handgun by a convicted felon, first-degree wanton endangerment, resisting arrest and third-degree assault of a police officer for allegedly injuring an officer as law enforcement attempted to apprehend him.