Chicago fire official orders no discussion of ambulance availability over radio amid scrutiny
A paramedic and whistleblower called the commissioner's order a "cover-up" amidst ongoing response time problems
---
By Laura French 
CHICAGO — Chicago's fire commissioner sent an email to city dispatchers ordering them not to discuss ambulance availability over radio amid ongoing scrutiny over response times in the city.
CBS 2, which has long been investigating Chicago's ambulance shortage, reported that the email was sent by Fire Commissioner Richard Ford shortly after its reporters began asking questions about public dispatch recordings it had obtained.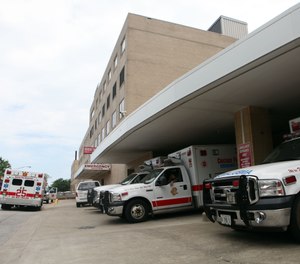 "The process of indicating that CFD is out of available ambulances or asking for any available ambulances over the radio will no longer be allowed," the email stated.
The recordings obtained by CBS2 include calls about a fiery car crash, a pregnant woman possibly having contractions and an elderly woman not breathing after hitting her head; in all of the cases, dispatchers told firefighters there were no ambulances available to respond. The elderly woman later died after an ambulance took 15 minutes to arrive.
Paramedic Field Chief Patrick Fitzmaurice, who has worked to bring ambulance shortage problems to light, told CBS 2 that the commissioner's order was "a cover-up."
A Chicago Fire Department spokesman responded, issuing a statement saying that accusations of a cover-up were "not only unwarranted but demonstrably false."
The spokesman told reporters the order was to prevent the broadcasting of inaccurate information from the radios, saying that there were ambulances available in all three cases reported by CBS 2.
He also said the department is working with the University of Chicago Urban Labs on a comprehensive analysis of the city ambulance system with the goal of improving response times.