Unknowing microaggressions: Avoiding unintended miscommunication with our citizens
An incident highlighted how perception is everything in communications with community members
---
By Ted Aroesty
TV, internet, conversations – it seems that everywhere you hear news about the discourse in our country, the heightened political and cultural divide in our country is more apart. Now more than ever, we must be on our toes, sensitive to our environment. And this extends to the fire and emergency services, too. We need to be very thoughtful in every interaction with the community. Seemingly simple and benign interactions can take on unexpected and significant meanings in the minds and perspectives of our citizens. Reactions can be swift, and through social media, amplified before you know it.
The most difficult aspect, from our perspective, when these reactions occur, is how to manage them. Most often when the reactions occur, our intentions don't calculate into the story line. How the community is affected by a situation will be the story line. What they hear and how it made them feel will be the bottom line to the other community members.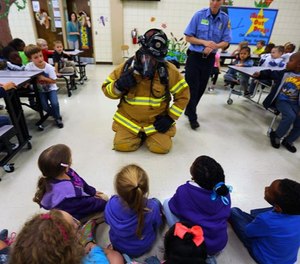 Simple remark angers community member
Our organization recently had an experience that enlightened us about how we communicate with our citizens and the potential reactions.
We were dispatched to an automatic alarm at a residence in an upper middle-class neighborhood. En route to the alarm, an update was provided that there were contractors on scene who had set off the alarm.
The first responding engine arrived and, and the firefighter was greeted by a woman in the driveway. She was wearing overalls covered in dust as well as a construction mask. The woman confirmed that the alarm was accidently set off. The firefighter asked whether the homeowner could be contacted to get the alarm codes so that the alarm could be reset. At this point the woman identified herself as the homeowner.
The alarm was reset, and the incident was placed back in service. Everything was good, or so we thought.
Later that night, we received notification that there was a post on Facebook about our organization and how we had disrespected a resident of our community. How could this be? What had happened?
No call is routine. Things are not always as they seem. The woman who met our firefighter in the driveway at that automatic alarm was a black woman in her late-70s. She felt that by having been asked if she could contact the homeowner for the alarm codes, our firefighter was assuming that she could not be the homeowner. She accused him of a bias, being discriminatory.
I returned to the location of the alarm the next morning to address the situation with the homeowner and hopefully clear it up. As it turns out, I grew up in that very neighborhood, even having played with her children. I have known the family for over 40 years.
I spoke to the homeowner and tried to explain that what our firefighter saw was simply a contractor standing in the driveway, nothing more and nothing less. It did not matter; it did not sway her. By our firefighter asking an exclusionary question, one that left her out as a potential owner, we were in the wrong from her perspective. (I will note that I do not believe our firefighter did anything wrong from a procedural perspective. Before that incident and what we learned from it, any one of us would have done the same thing.)
The homeowner went so far as to label it the action a "microaggression". This was a new term to me. Webster's dictionary defines a microaggression as, "A comment or action that subtly and often unconsciously or unintentionally expresses a prejudiced attitude toward a member of a marginalized group (such as a racial minority)."
The homeowner explained a lifetime of various acts that she had endured as a black woman. I began to better understand that I would never comprehend what it is like to walk a mile in her shoes, and I should not dismiss any act regardless how small it seemed to me.
Mindful interactions are key
I was really struck by this, and it got me thinking. If someone I knew could be this deeply affected by this, and unable to be swayed by my reasoning, we better become more aware of what we say and do, and the potential impacts our words have. We need to have better thoughtfulness about how we phrase questions to our citizens. In fact, for me it created a paradigm shift due to reconciling the additional information provided from her and what I believed I knew.
We need to make sure that this become a learning opportunity for all personnel. This one time can be explained by ignorance; the next would not be so easy to excuse as an organization.
About the author
Ted Aroesty is the executive director of the Brighton (N.Y.) Fire District, for which he has worked as a volunteer for 28 years, serving as chief from 2003 to 2005. He is responsible for the day-to-day administrative operations of the Brighton Fire District, working in conjunction with the fire chief to ensure that every aspect of their fire and EMS response is ready to meet the needs of the community. Aroesty is also a member of the FireRescue1 and Fire Chief editorial advisory board.