Rescuers in Poland searching for 4 missing miners
Five other miners have been hospitalized but their lives are not in danger and a few others escaped unscathed
---
By Monika Scislowska
Associated Press
WARSAW, Poland — Rescue workers used bare hands and light equipment Wednesday in a desperate attempt to save four missing miners at a Polish copper mine that was hit by a tremor and a cave-in. Four other miners were killed, the mine's director said.
The tremor occurred shortly after 9 p.m. Tuesday some 1,100 meters (3,610 feet) underground in the Rudna mine in the southwest town of Polkowice. The German Research Center for Geosciences reported a magnitude-4.5 shallow earthquake in the region at the time of the cave-in.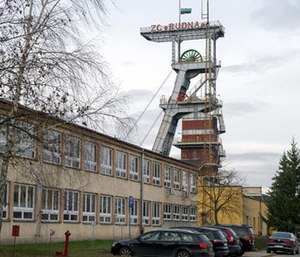 The mine's director, Pawel Markowski, on Wednesday confirmed the death of a fourth miner, a 24-year-old, and said four other miners remain missing. Five other miners have been hospitalized but their lives are not in danger and a few others escaped unscathed.
Nine rescue teams searching for those still missing were about a dozen meters (yards) from where they expect to find them, Markowski said.
He said the cave-in area is filled with rock, "which does not mean we will not find empty spaces" where miners could have been saved, in the mine's heavy equipment zone.
He gave the ages of the other victims as 23, 33 and 47.
Mining authorities have opened an investigation into the cave-in and Prime Minister Beata Szydlo and Health Minister Konstanty Radziwill were heading to the mine later Wednesday.
Poland's lawmakers observed a minute of silence and prayed for the victims. President Andrzej Duda extended his condolences to the families of the victims and pledged state support for them.
Spokeswoman Jolanta Piatek said work continues in other areas of the mine, which is operated by the KGHM Polska Miedz, or Polish Copper Company.
In 2013, 19 miners trapped in the Rudna mine following a local tremor and a cave-in were rescued with no major injuries, but this year alone more than 10 miners have been killed at KGHM mines.
Known as the Polish State Mining and Metallurgical Combine under communism, KGHM went through restructuring and partial privatization in 1991 as Poland shifted to a market economy. It has grown to be one of the world's major copper and silver producers. It also has mines in Chile, Canada and the United States.